An activity-filled break to the snowy plains of Lapland, this trip takes in everything from husky and reindeer sleigh rides to lessons at Elf School and a meeting with a very merry Father Christmas.
Your morning flight to Rovaniemi will include a light breakfast served by cabin crew who might just be persuaded to lead a round of carol-singing.
On arrival at Rovaniemi airport – the official airport of Santa Claus you will be met by our elves who will guide you throughout your stay and help you search for Santa.
All guests will proceed to collect their thermal clothing and get fitted out with snow suits, boots, socks, hats, helmets and gloves.
All guests will proceed directly to the snowmobile activity before they go to their hotel. With this in mind we would advise you to keep anything you might need close to hand (i.e. If you are bringing your own gloves, hats, scarves etc.), or you may want to put on extra layers or have some snacks handy for the little ones. We would advise you to bring these in a small bag that can go on the coach with you so that you have easy access to what you need.
We will set off for a short 30 minute snowmobile safari through the snow covered forests. Adults will drive 2 persons per snowmobile and the children will travel in the sledges pulled by one of our guides.
After a long day we will head back to our hotels where you can enjoy a relaxing sauna and buffet dinner.
After a cheerful breakfast, your friendly elf guide will take you to meet the huskies and reindeer that will be accompanying you on the afternoon's escapades. Learn about Santa's furry friends and enjoy fleeting but thrilling sleigh rides. You'll even receive a special reindeer license upon completion of your sleigh rides.
At the reindeer farm, you will experience the magical ceremony of crossing the Arctic Circle in a kota-tepee.
After a tasty hot lunch, the thrill of speedy tobogganing and the majestic Elf School in Joulukka awaits you. Here the excitable elves will be waiting to help you decorate your own festive gingerbread.
Now it's finally time to venture off into the heart of the woods where Santa's Christmas Command Centre lies, the perfect place to discover all of Santa's secrets. Mr. Claus will then come to spend some time with each individual family and surprise children with a special token present. You will return to a farewell dinner that might just include a surprise appearance from the magical man himself.
After breakfast you will be taken to Santa Claus Village at the Arctic Circle, where you will have the chance to do some souvenir shopping and post a letter from Santa's Post Office. Then, it's time to leave for the airport and your contented journey home.
Return flights
Meeting with Santa
Free Gift for children aged 2-12 yrs
Snowmobile, husky and reindeer sleigh rides
Reindeer license certificate
Elf School & Santa's Command Centre
Tobogganing
Gingerbread decorating
Certificate of crossing the arctic circle
Festive gala dinner & show
Trip to Santa's post office & village
Thermal suit for duration of trip (incl. infants)
All meals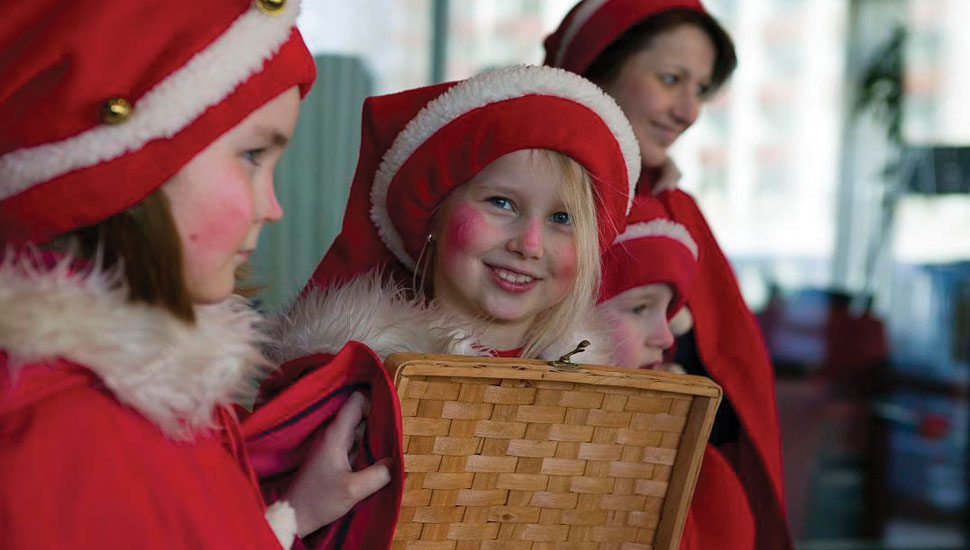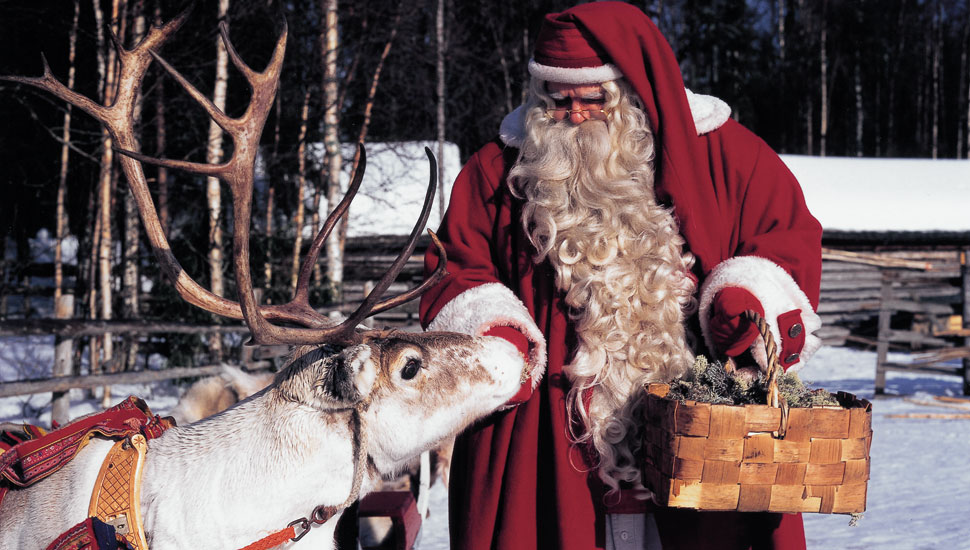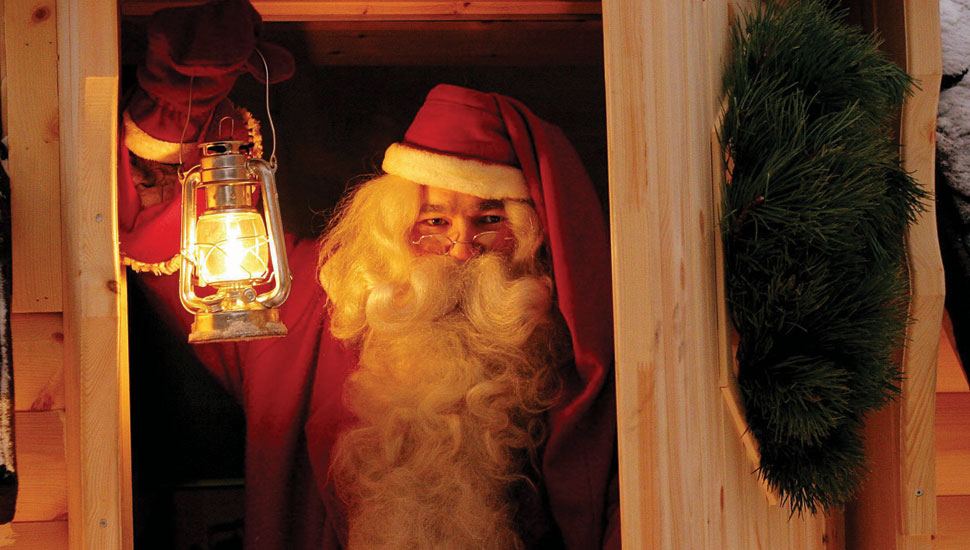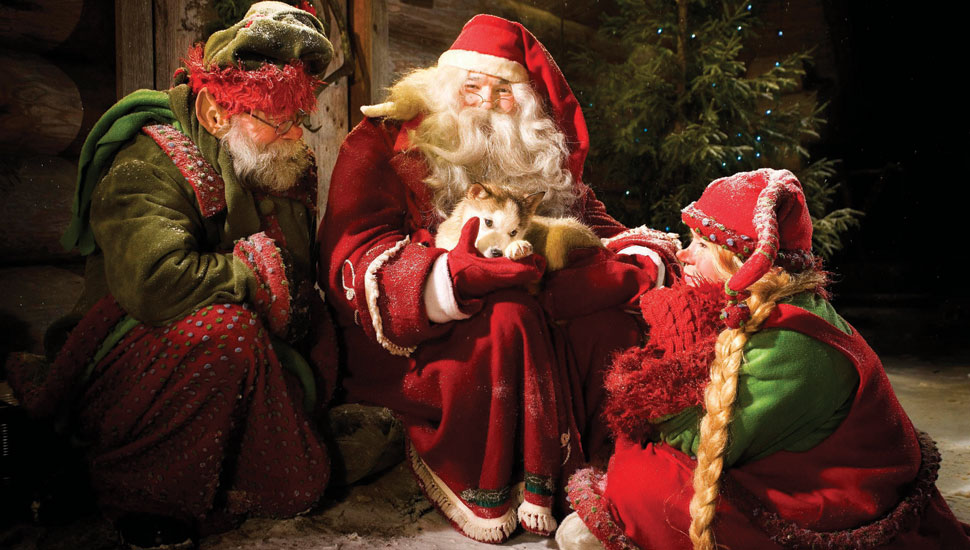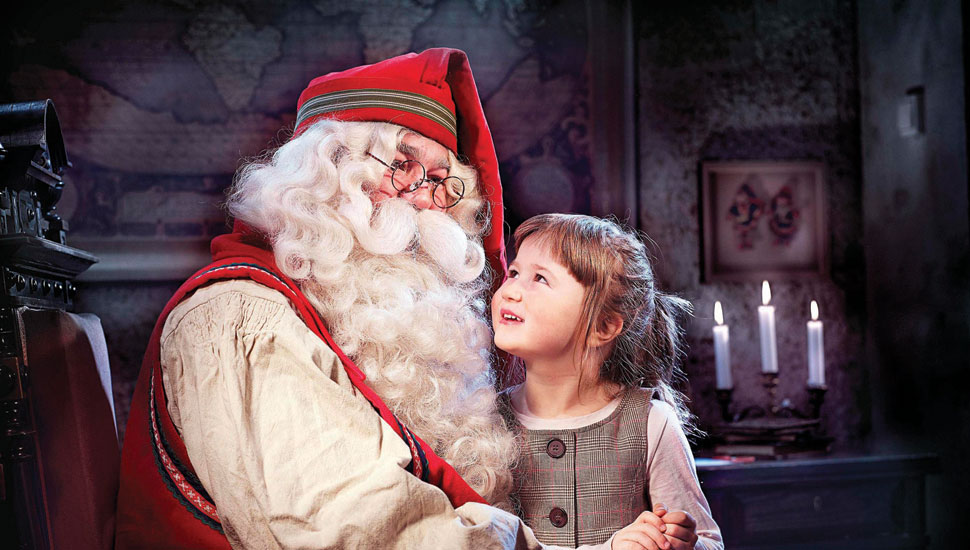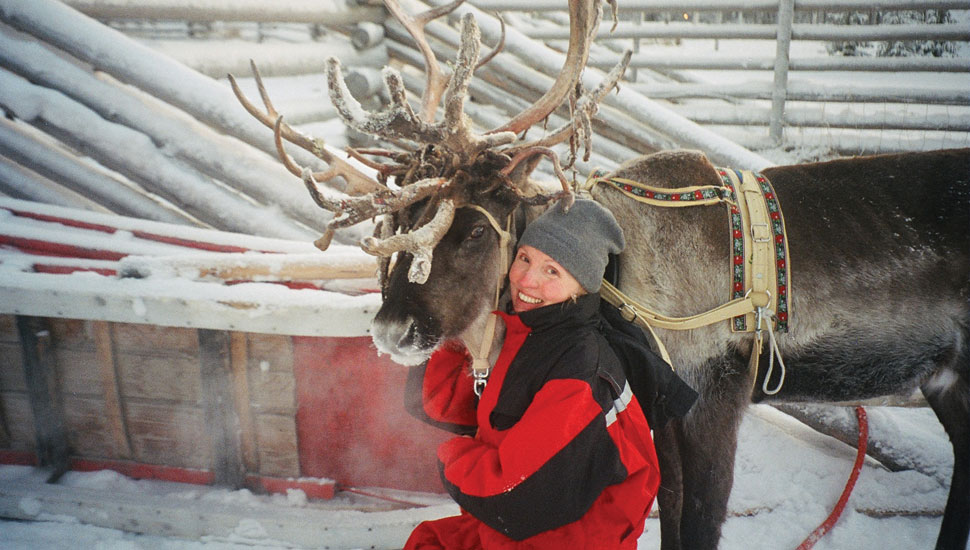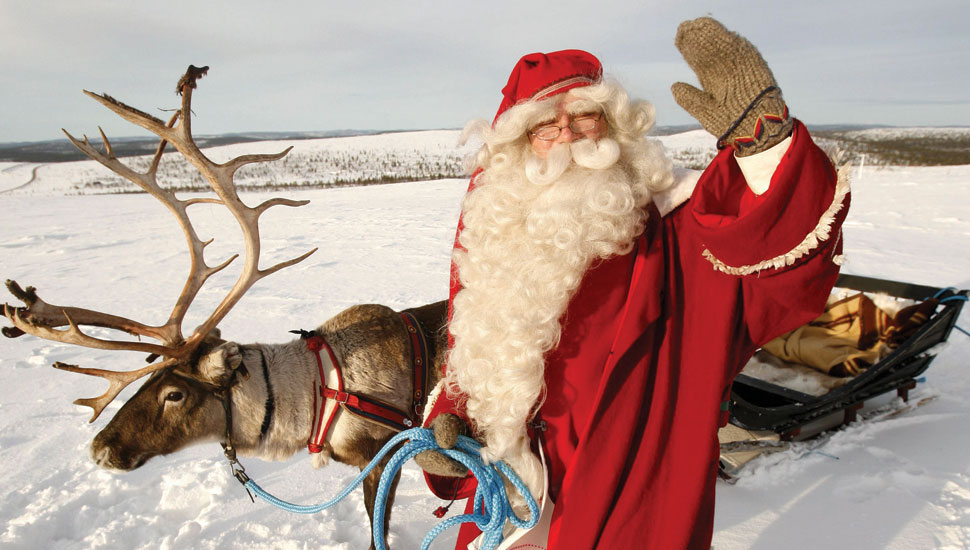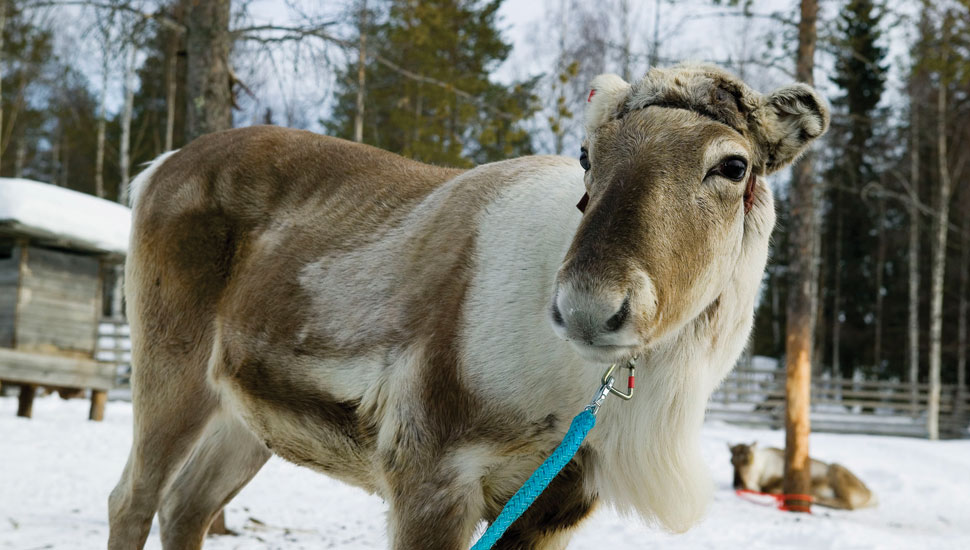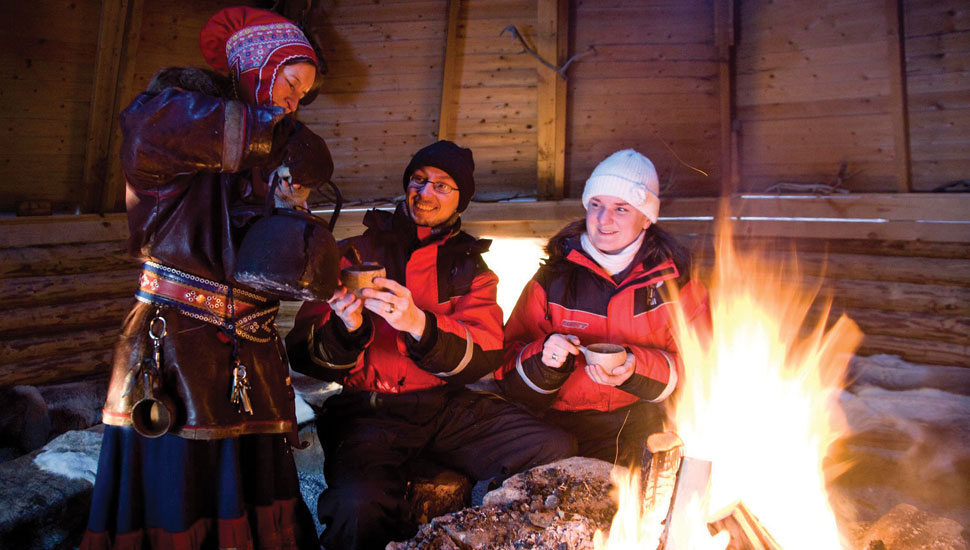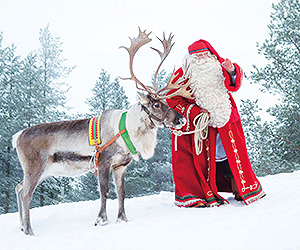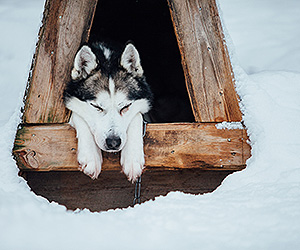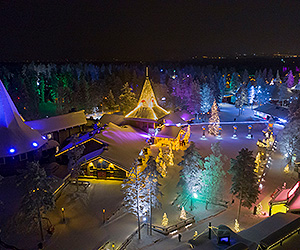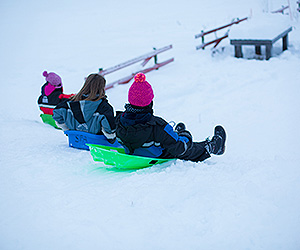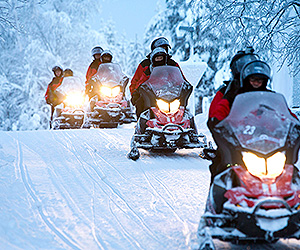 Flight details
Depart Dates 2023

Depart Dublin 08:30 arrive Rovaniemi 13:55
Return Rovaniemi 15:00 arrive Dublin 16:50

Fri 1st Dec
Sun 3rd Dec
Tue 5th Dec
Thu 7th Dec
Sat 9th Dec
Mon 11th Dec
Wed 13th Dec
Fri 15th Dec
Sun 17th Dec
Tue 19th Dec
Thu 21st Dec
Sat 23rd Dec
Please Note
Children must be aged between 2 – 12 years of age
Infants under 2 years of age on date of return travel free but will incur a tax and administration fee of €50. Please see advice on travelling to Lapland with infants..
Travel insurance is not included.
Flight times are subject to change.
Prices are subject to change.
***Some depart dates will carry an additional flight supplement, this will be advised at time of enquiry'***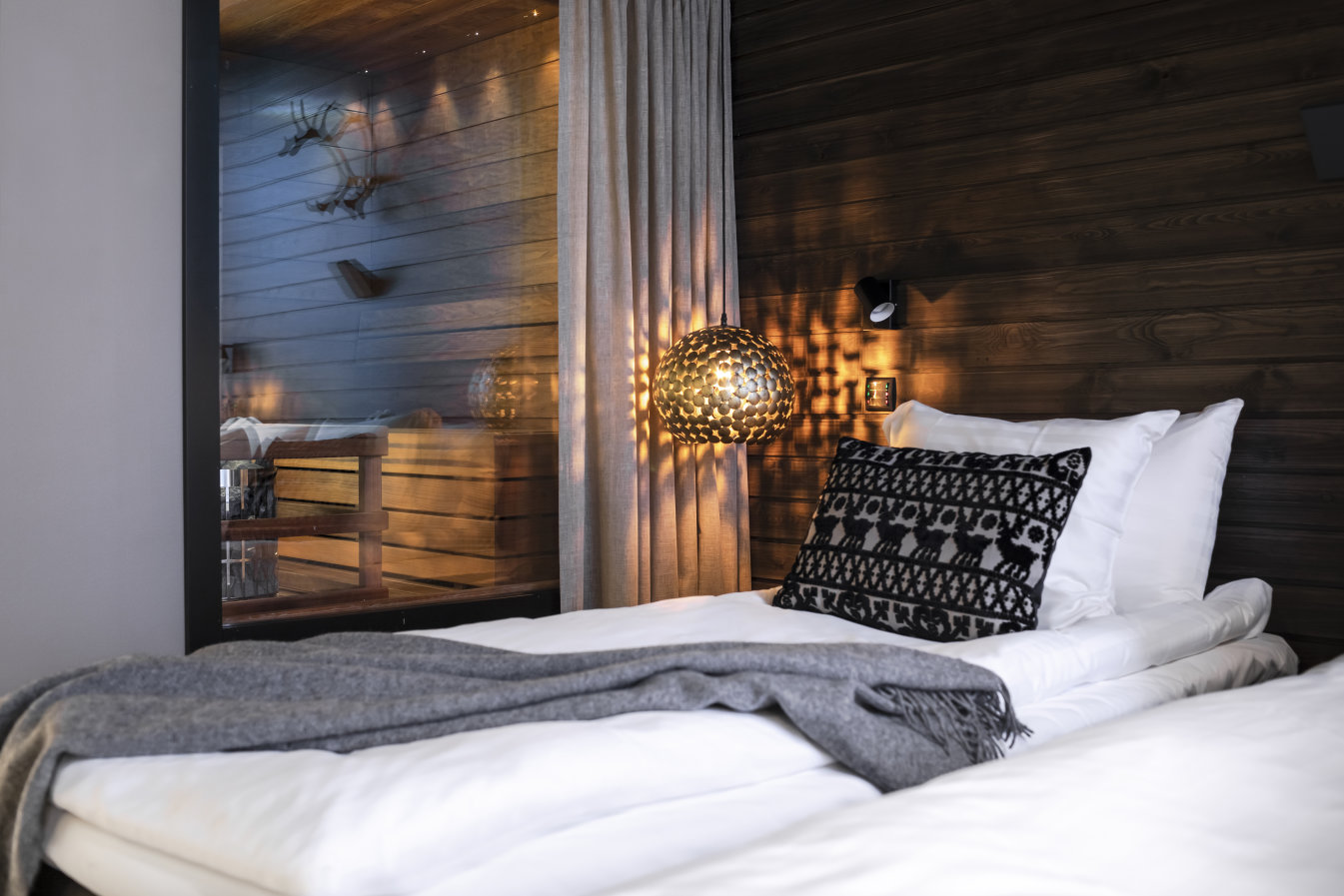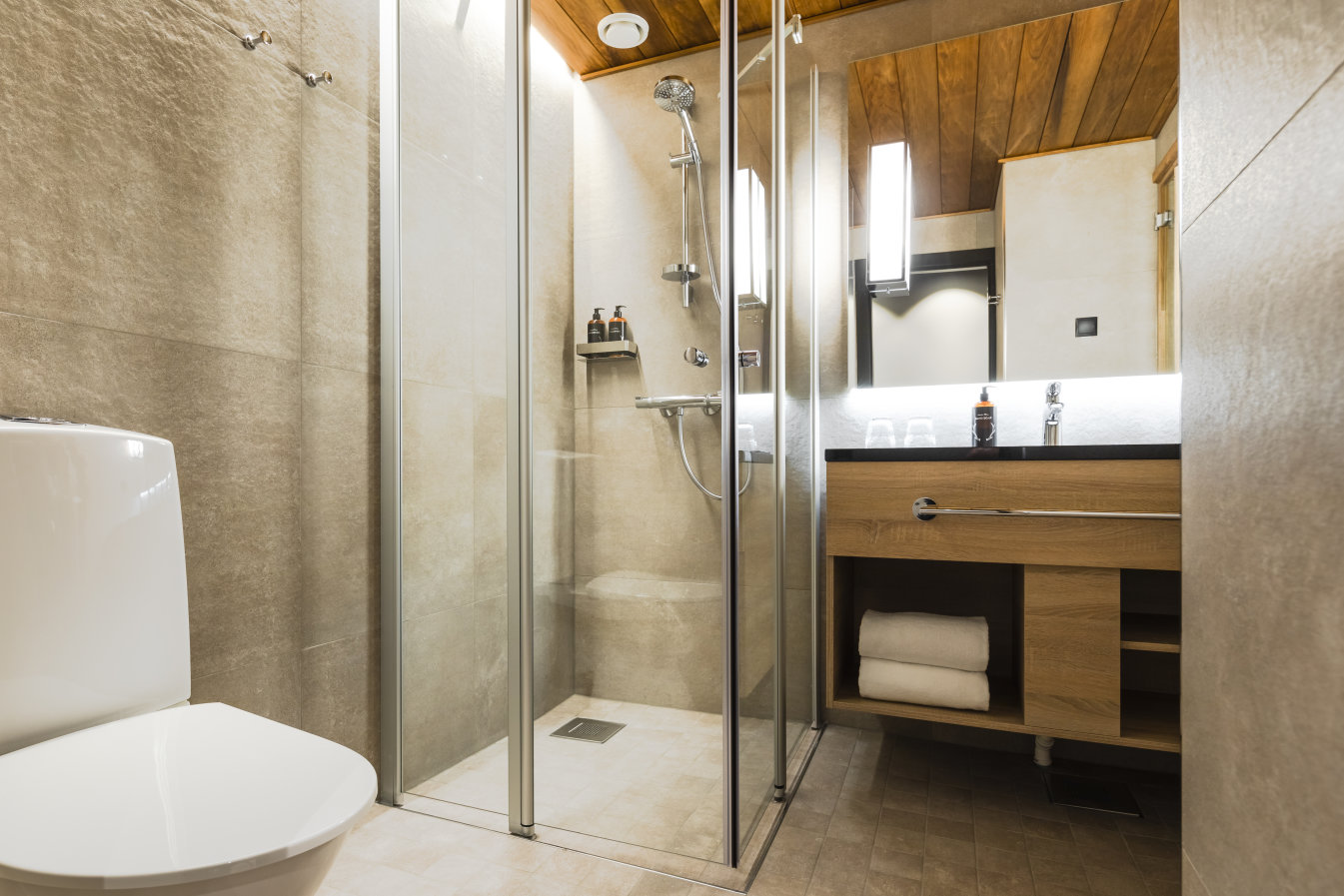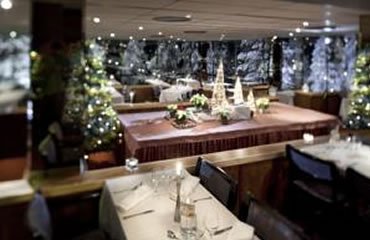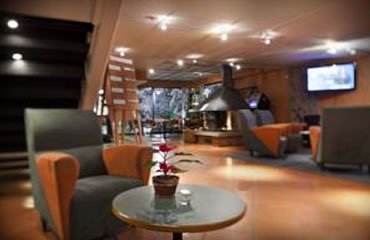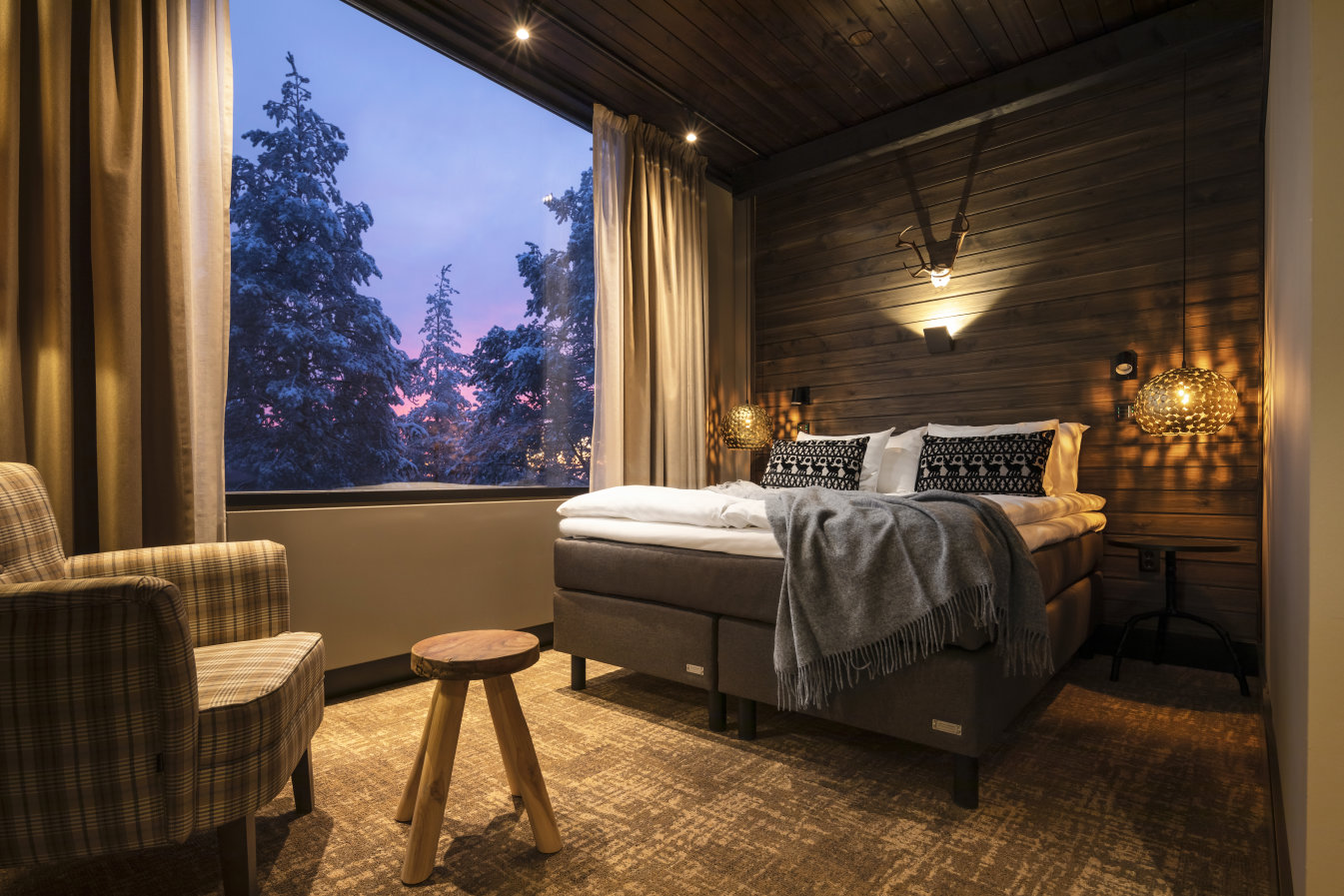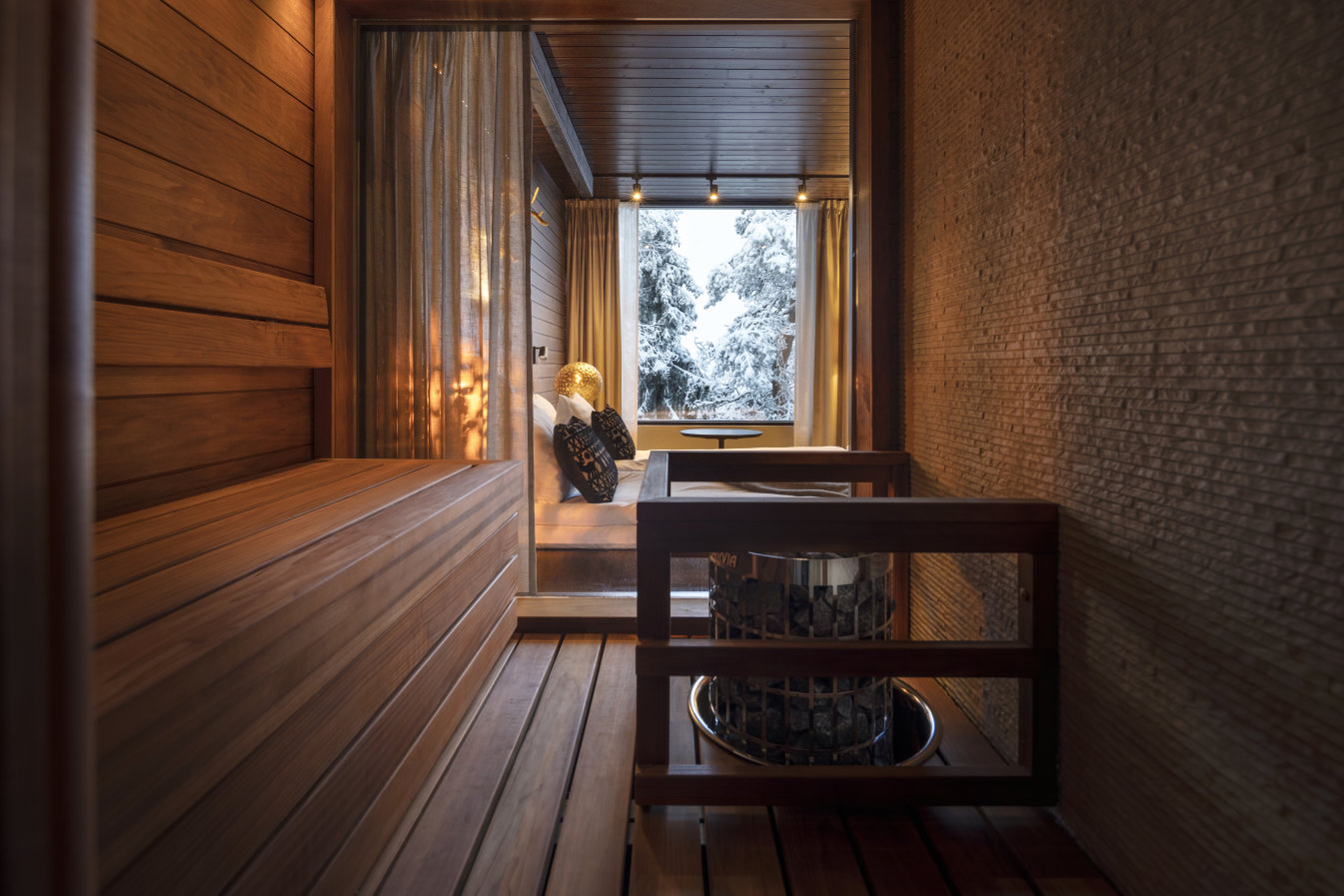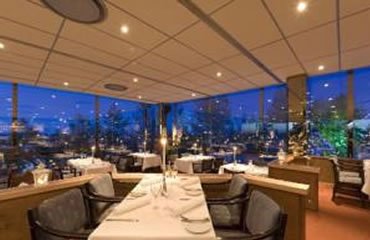 The Sky Hotel is located on the outskirts of Rovaniemi town, set amongst the beauty of nature. Littered with snow filled trees and unspoilt woodland on the top of Ounasvaara Hill and Ski resort.
Families love staying at the Sky hotel as the idyllic setting is perfect for everyone to enjoy traditional outdoor activities with a backdrop of stunning nature. You can borrow some toboggans from the reception of the hotel or build snowmen with your family and friends.
The hotel has an open fire in the reception area which is really cosy and welcoming and just what you need after a few hours in the snow. The bar offers some hot and cold snacks and a full bar service. Floor to ceiling windows in the restaurant allow you take in the panoramic views that surround the hotel.
Enjoy some time on the roof terrace with fabulous views overlooking the River Valley and if you are lucky on a clear night possibly the northern lights too.
Rooms
Renovated in December 2019 rooms at Sky Hotel are very elegant and offer unspoilt views of the snow-covered landscape.
All rooms are equipped with a flat screen TV, a safe deposit box, pampering products, Hairdryer, Kettle and a selection of pillows and memory foam mattresses.
Northern comfort  Sleep 2-3 guests with a roll away bed and offer Double or Twin beds.
Mystique De Luxe  sleep 2-3 guests with a roll away bed & offer a sauna, minibar and Double or Twin beds.
Arctic Junior Suite sleep 4 guests with a double bed, one extra bed (sofa bed) for child and possibility for the extra bed for adult and offers bathrobes, slippers a Sauna and minibar.
Lapland Suite  sleep up to 6 people with two bedrooms. One with a double bed and one with twin beds, in the living room a sofa bed for 2 children or 1 adult. This room type also offers bathrobe, slippers a sauna and minibar.
Location
The hotel is located at the top of the Ounasvaara Hill, only 5 minutes' drive from the centre of Rovaniemi and approx. 20 minutes from the airport. The city centre can be easily reached by the local bus service or by taxi. A taxi will cost approx. €15 each way, or the local bus stop is 500 meters from the hotel.
Hotel facilities
Restaurant – Lobby bar – Free Wifi – 24hour reception
Facts
71 hotel rooms over 2 floors, No lift.
Mystique Deluxe with Sauna (Max 3/2+1)
| Adults From | Child From |
| --- | --- |
| 1 ADULT - €1899 | 1 CHILD - €1359 |
| 2 ADULTS - €1669 | 2 CHILDREN - €1359 |
| 3 ADULTS - €1619 | |
Arctic Junior Suite (4/2+2 + Infant)
| Adults From | Child From |
| --- | --- |
| 1 ADULT - €1989 | 1 CHILD - €1359 |
| 2 ADULTS - €1699 | 2 CHILDREN - €1359 |
| 3 ADULTS - €1649 | 3 CHILDREN - €1359 |
| 4 ADULTS - €1619 | - |
| Adults From | Child From |
| --- | --- |
| 1 ADULT - €2069 | 1 CHILD - €1359 |
| 2 ADULTS - €1759 | 2 CHILDREN - €1359 |
| 3 ADULTS - €1679 | 3 CHILDREN - €1359 |
| 4 ADULTS - €1639 | 4 CHILDREN - €1359 |
| 5 ADULTS - €1599 | - |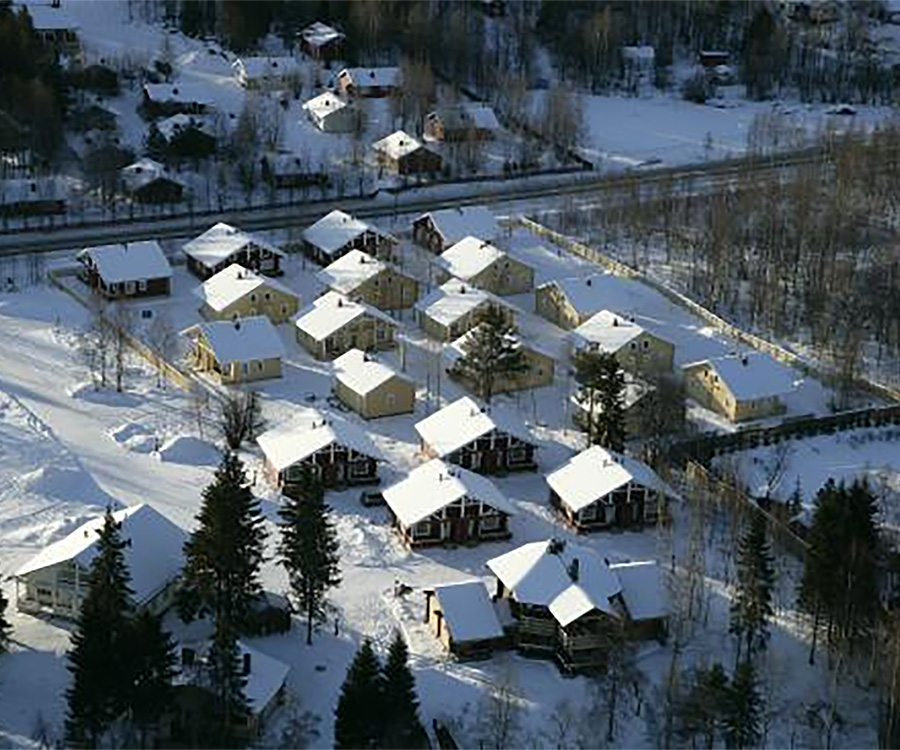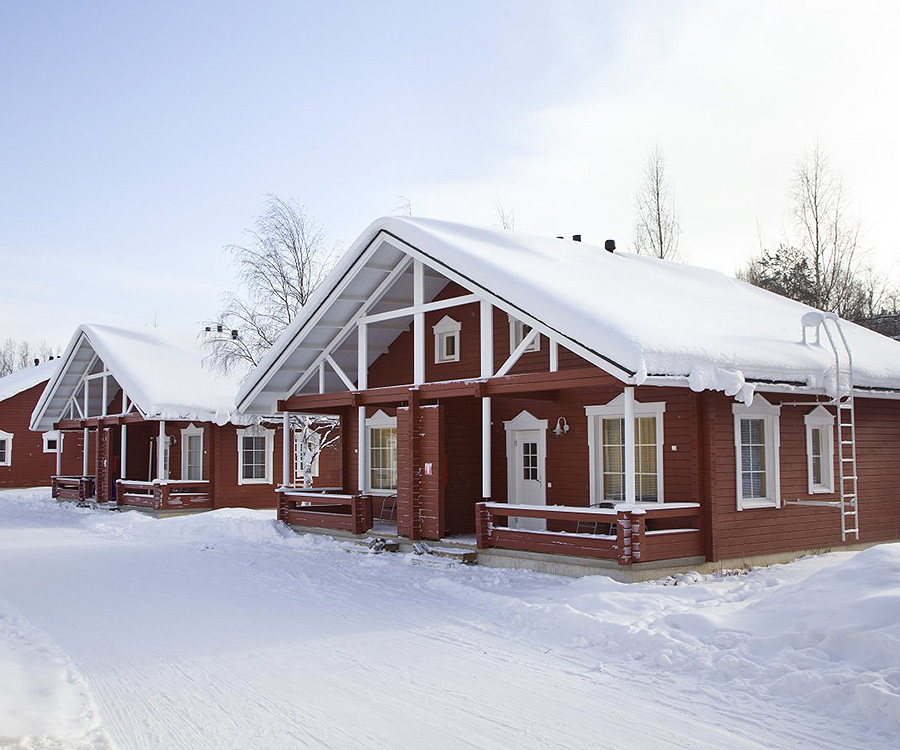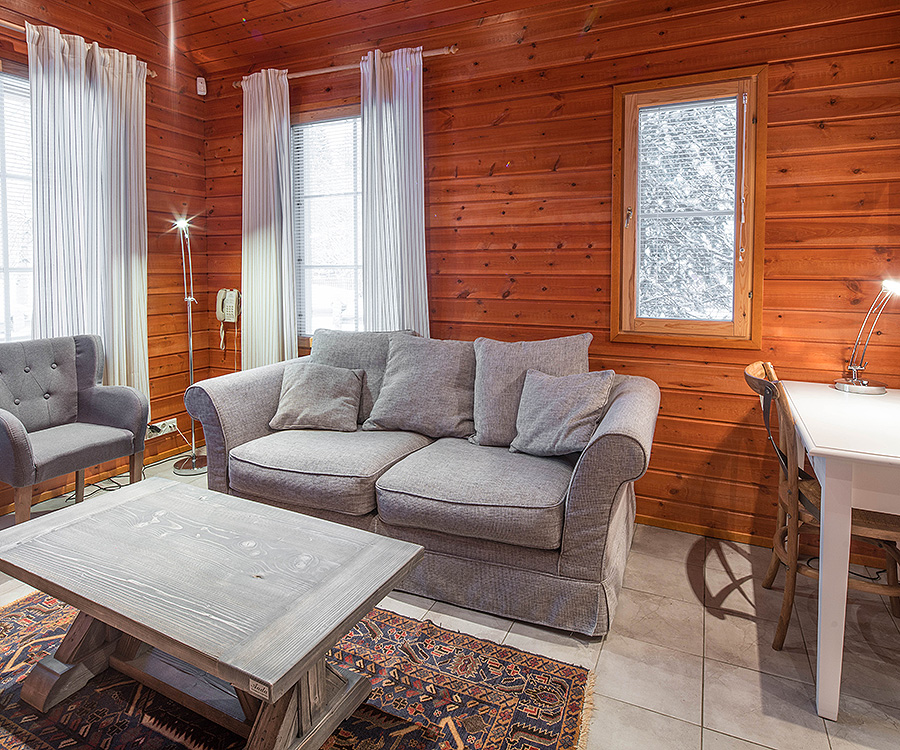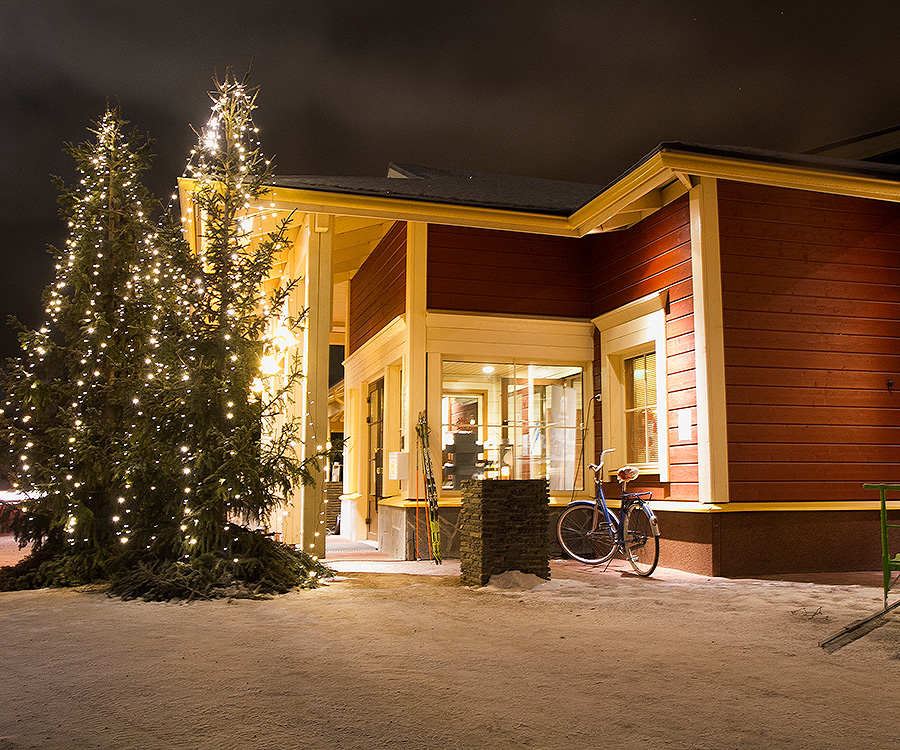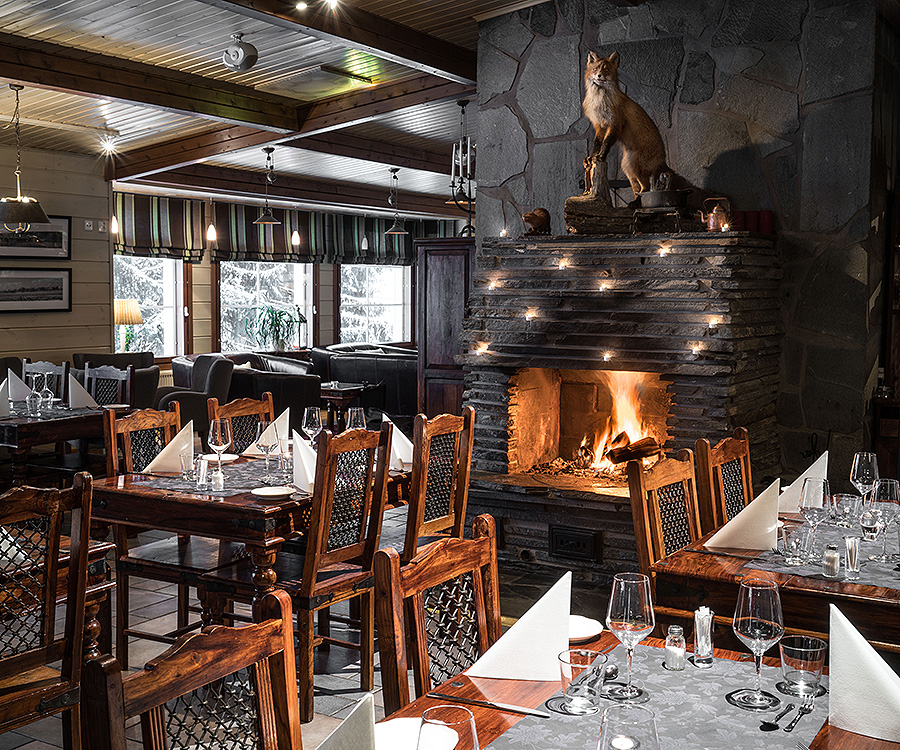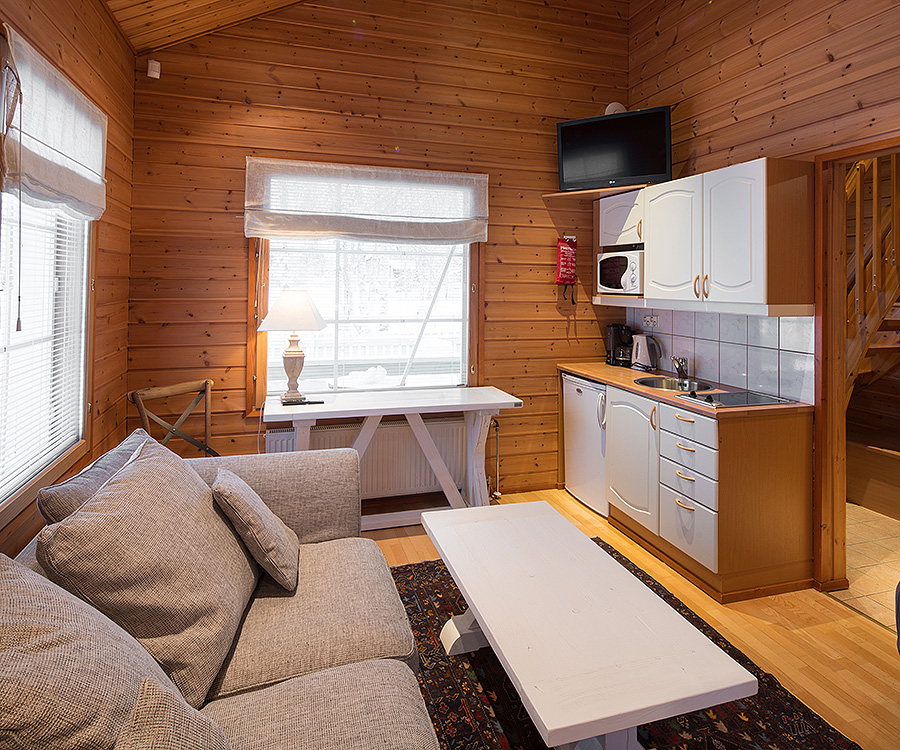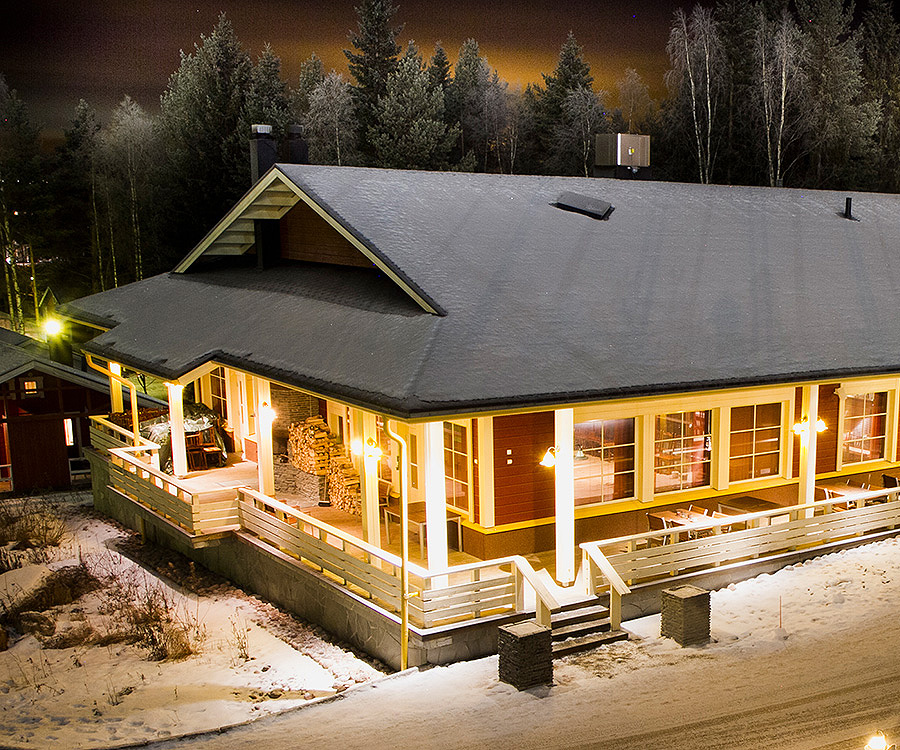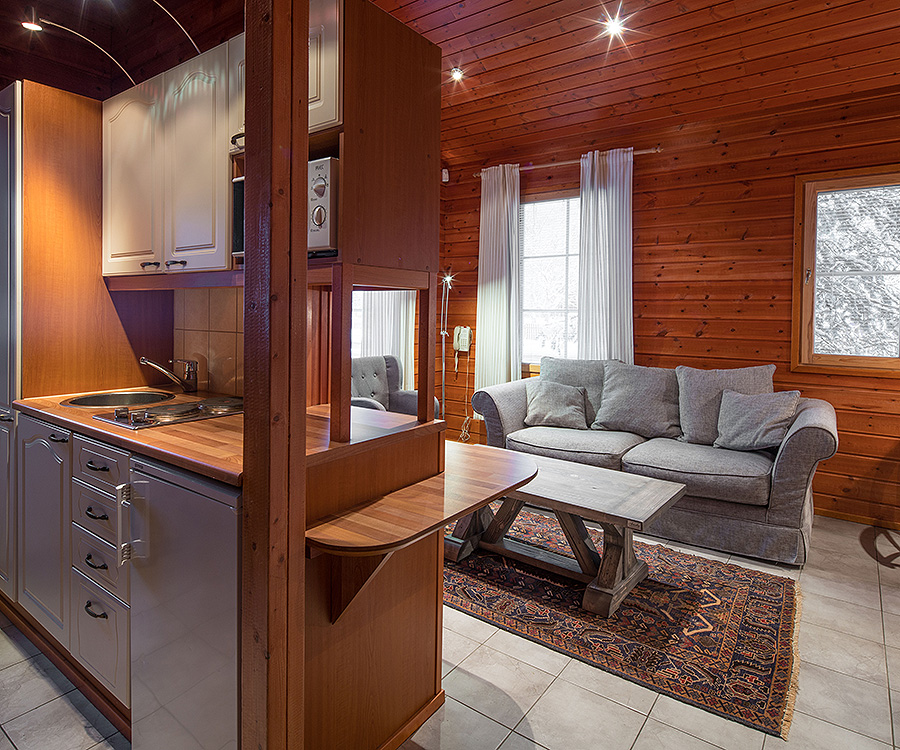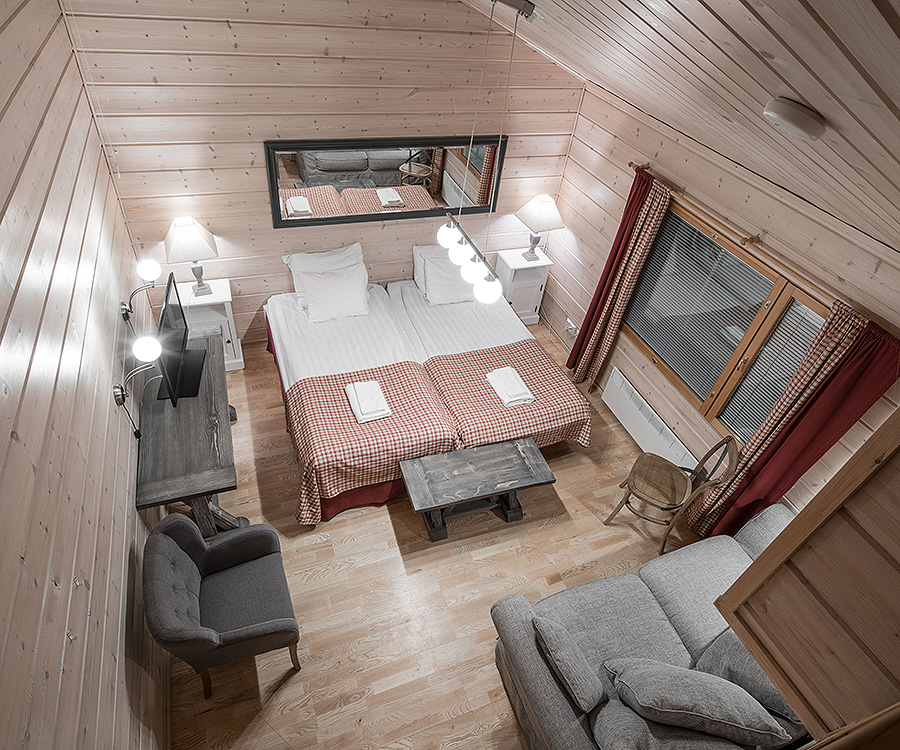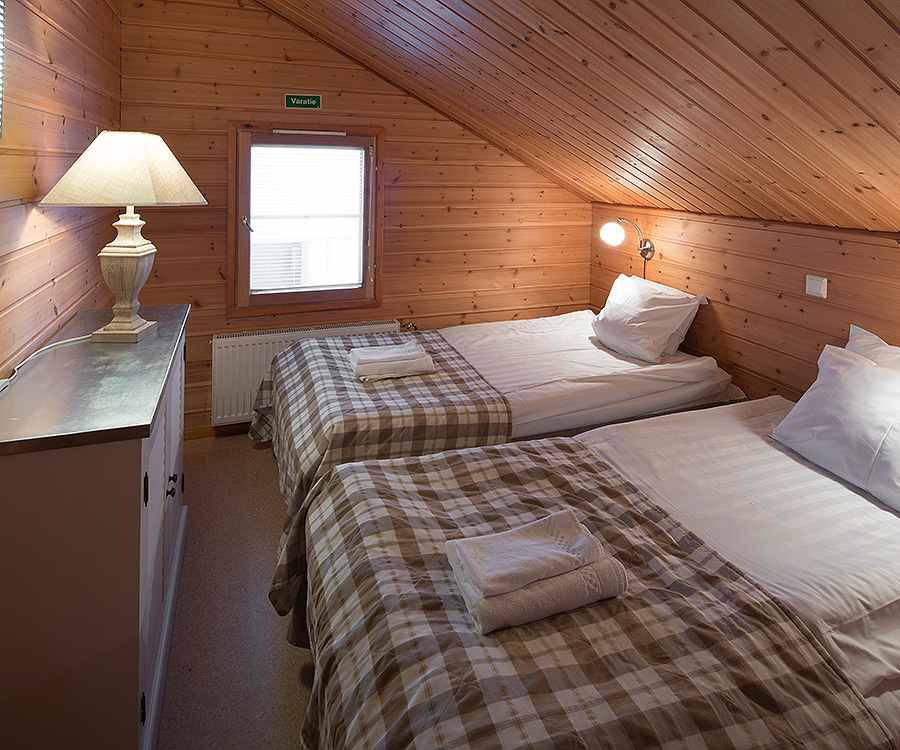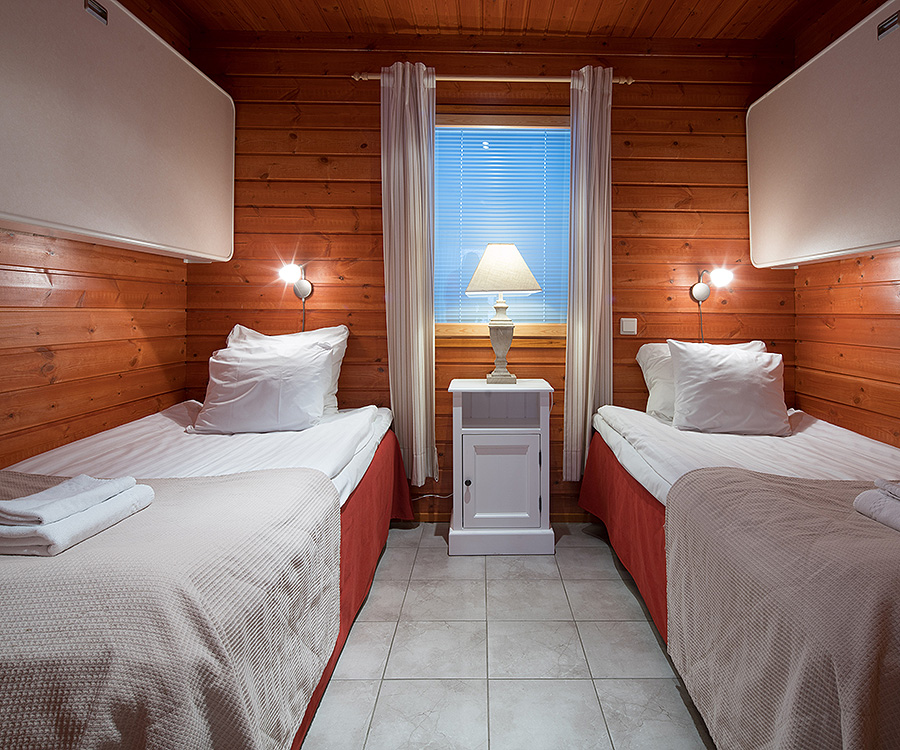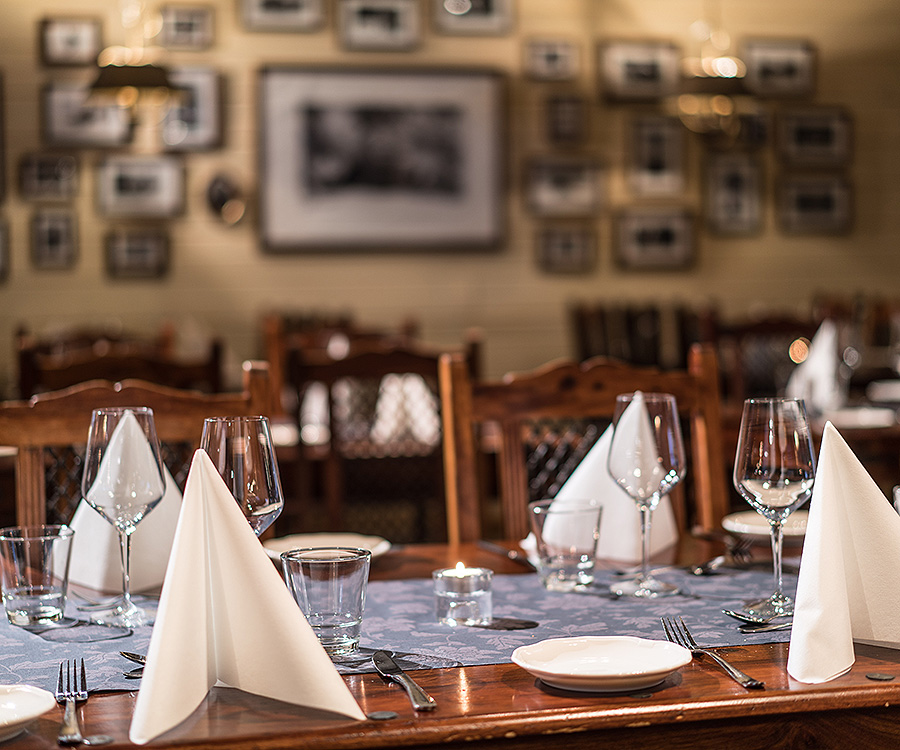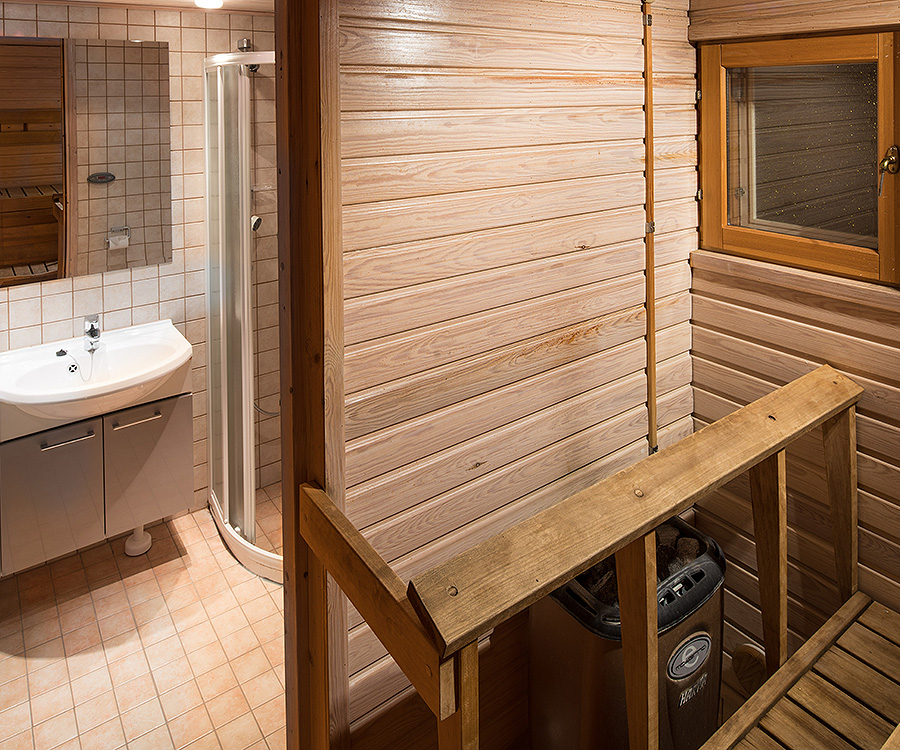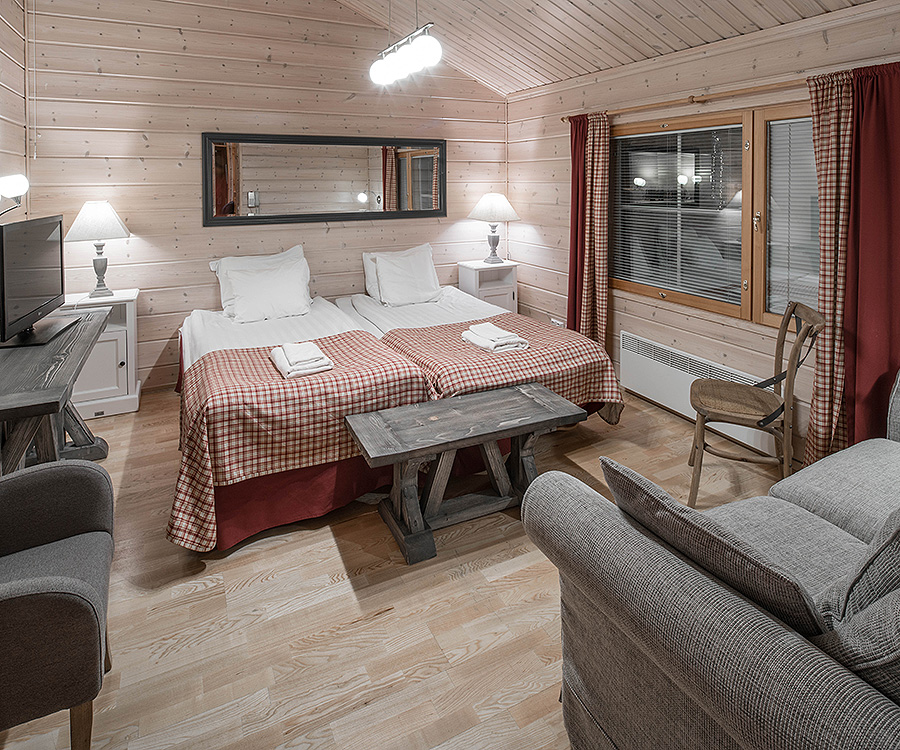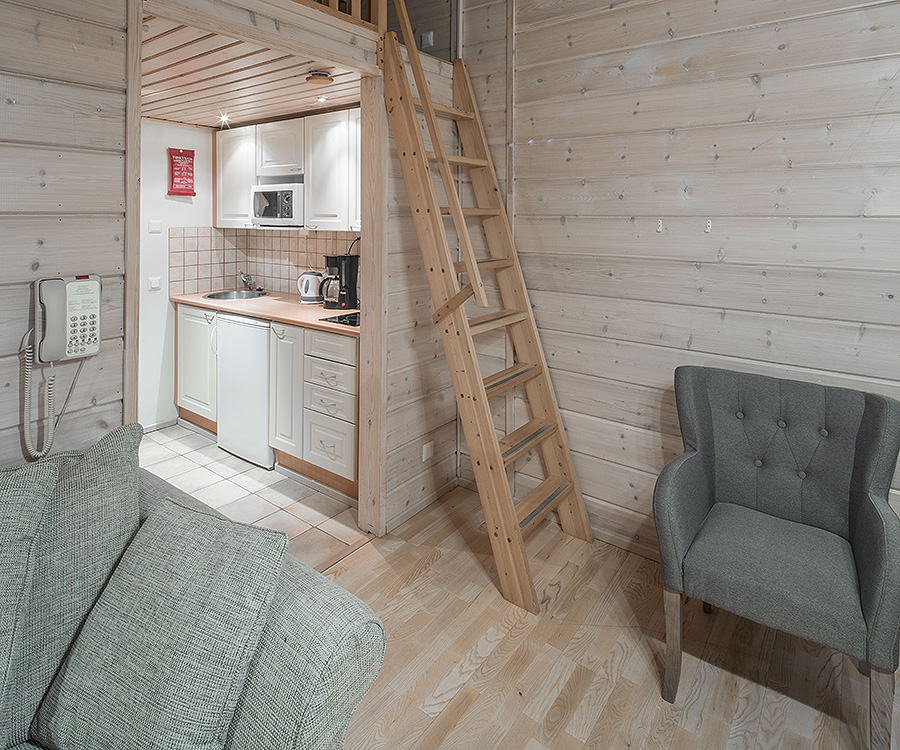 Located between the Ounasvaara Hill and Kemojoki river the Ounsavaara Chalets are surrounded by nature while been only a few mins drive from the centre or Rovaniemi. The cabins offer a great family friendly environment with the services you would find in a hotel. Spending your free time building snowmen and making snow angels in the snow this is a perfect base for Lapland adventure.
The Ski slopes are so close too, these makes a great spot if the family wanted  to enjoy the complimentary toboggans. After a day of snow fun and activities there is nothing better than going indoors to the warmth of an open fire and a hot meal in the restaurant with your family and friends or heading back to your cabin for a nice Sauna.
Cabins
Cabins are semi-detached set either Hill side or Riverside in this idyllic resort.
The one-bedroom cabins are hillside close to the main building and two-bedroom cabins are riverside between 200m – 400m from the main reception.
Cabins are well equipped with Kitchenette including a microwave oven, hob, fridge, crockery, coffee maker and hot water maker, they also include a Sauna, shower, Tv, Telephone, Internet, Linen and towels.
One bedroom cabins are semi-detached sleeping 4 people with two beds in the living area and extra beds in the open loft.
Two bedroom cabins are semi-detached sleeping up to 6 people with two bedrooms and two extra beds in the bedroom or in the living room.
Location
Located 3km from Rovaniemi in a quiet location between the Ounasvaara hill and the beautiful River Kemijoki. A taxi fare into Rovaniemi would cost approx. €20.00 one way and takes 10 mins.
Facilities
Reception – Lobby Bar – Restaurant with open fire – Laundry facilities – Luggage room – Toboggans – Small grocery store
Facts
73 cabins with saunas
One Bedroom Cabins (Max 4)
| Adults From | Child From |
| --- | --- |
| 1 ADULT - €1839 | €1359 |
| 2 ADULTS - €1629 | €1359 |
| 3 ADULTS - €1599 | €1359 |
Two Bedroom Cabins (Max 6)
| Adults From | Child From |
| --- | --- |
| 1 ADULT - €2189 | €1359 |
| 2 ADULTS - €1799 | €1359 |
| 3 ADULTS - €1729 | €1359 |
| 4 ADULTS - €1679 | €1359 |
| 5 ADULTS - €1649 | €1359 |
| 6 ADULTS - €1619 | |
Chalet Hotel Rovaniemi (1 Bed Chalet)
| Adults From | Child From |
| --- | --- |
| 1 ADULT - €1679 | 1 CHILD - €1199 |
| 2 ADULTS - €1479 | 2 CHILDREN - €1199 |
| 3 ADULTS - €1439 | 3 CHILDREN - €1199 |
Chalet Hotel Rovaniemi (2 Bed Chalet)
| Adults From | Child From |
| --- | --- |
| 1 ADULT - €2025 | 1 CHILD - €1199 |
| 2 ADULTS - €1659 | 2 CHILDREN - €1199 |
| 3 ADULTS - €1559 | 3 CHILDREN - €1199 |
| 4 ADULTS - €1519 | 4 CHILDREN - €1199 |
| 5 ADULTS - €1489 | 5 CHILDREN - €1199 |
| 6 ADULTS - €1469 | 6 CHILDREN - €1199 |
Book for 2023 to secure your place