An activity-filled break to the snowy plains of Lapland, this trip takes in everything from husky and reindeer sleigh rides to lessons at Elf School and a meeting with a very merry Father Christmas.
Embark on a magical journey as our honorary elves will meet and greet you at Dublin airport, ready to guide you through a truly enchanting adventure. Santa himself has entrusted them with the joyous task of accompanying you all the way to Lapland. Brace yourself for a flight to Kittila airport, located just beyond the Arctic Circle, where Christmas spirit thrives. During the flight, savour a delightful breakfast while we soar through the wintry skies. And who knows, we might even have some merry surprises on board to add to the joyous atmosphere. We will fly to Kittila airport, which is located north of the Arctic circle and our flying time will be around 3 hours. During the flight you will be served a light breakfast and you never know we may even get to have some fun on board.
Upon our arrival at Kittila airport, you'll receive complimentary thermal clothing to ensure you stay snug and cosy throughout your stay. Thermal snow suits, boots, socks, gloves, and a warm hat will be bestowed upon everyone, ensuring that you remain warm in the midst of Lapland winter wonderland. Once everyone is dressed in their festive attire, more cheerful elves will whisk you away on a short journey to your delightful hotel, home for the next two nights.
The afternoon is yours to bask in the magic of this extraordinary place. Frolic in the glistening snow, create whimsical snow angels, sculpt jolly snowmen, and engage in playful snowball fights with mischievous elves, spreading laughter and cheer!
As evening falls, relish in the heartwarming ambience as you gather with your family and newfound friends to indulge in a nice meal.
Meals included: breakfast and dinner
After awakening to a delightful breakfast, prepare yourselves for a day filled with enchantments. Santa's special helpers eagerly await your presence as we embark on a merry quest to find Santa's secret hiding place. Our jolly elves will rely on your keen eyes and joyful spirits to assist them in this spirited adventure. We'll journey deep into the mystical forest, where the magic of Christmas thrives. At elf school, you'll discover the joy and importance of being an elf, followed by a guided tour of their cosy homes, where you may even catch a glimpse of the playful elves in their snug bedrooms. They'll share merry tales and who knows, they might just invite you to lend a hand in the bustling toy factory. Behold the diligent elves at work in the lively post office sorting letters from children all around the world, and with a dash of luck, we might just be granted a private meeting with Santa himself!
Along our whimsical path, we'll encounter Rudolph's friendly companions. Immerse yourself in the enchanting world of reindeer as they share tales of their remarkable lives. To add to the merriment, you'll be invited to snuggle up in their sleigh as they graciously take you on a gentle ride through the picturesque beauty of nature. And that's not all – prepare for a speedy ride as you glide through the snow-covered forest on a husky ride, led by these spirited and energetic companions. As if that weren't enough, we'll also embark on a thrilling snowmobile ride and engage in a gleeful tobogganing, embracing the spirit or winter joy and adventure.
During the day we'll take a pause from our merry activities to replenish our energy with a delectable yet comforting lunch. As the afternoon descends upon us, we'll return to our hotel, allowing you to bask in the enchanting atmosphere and enjoy the surrounding wonders before our evening festive dinner.
Meals included: breakfast, lunch and dinner
Today we say farewell to Magical Lapland and all the elves that made this journey so special. We will check out of our hotels and take a short transfer back to the airport for our return flight to Dublin.
Meals included: breakfast and lunch
Return flights
Meeting with Santa
Free Gift for children aged 2-12 yrs
Snowmobile, husky and reindeer sleigh rides
Reindeer license certificate
Elf School & Santa's Command Centre
Tobogganing
Gingerbread decorating
Certificate of crossing the arctic circle
Festive gala dinner & show
Trip to Santa's post office & village
Thermal suit for duration of trip (incl. infants)
All meals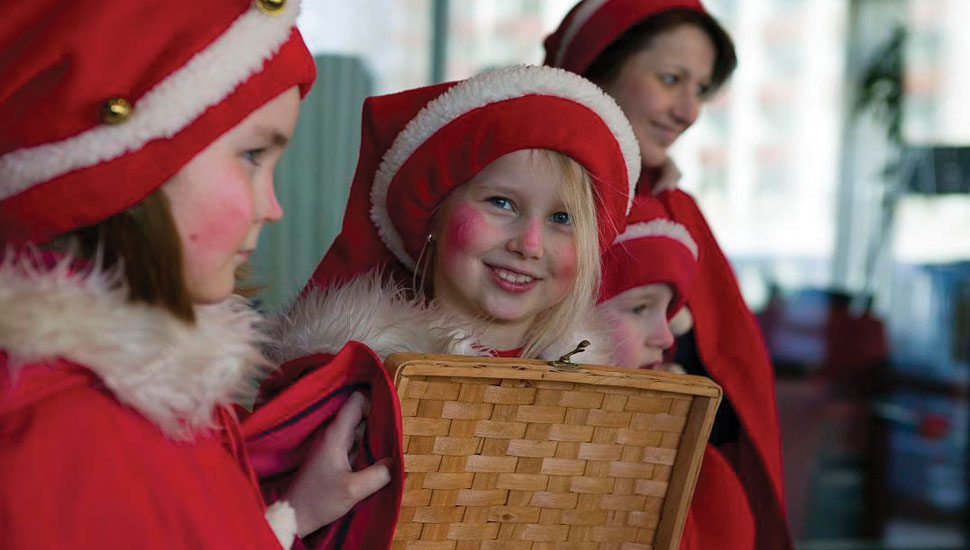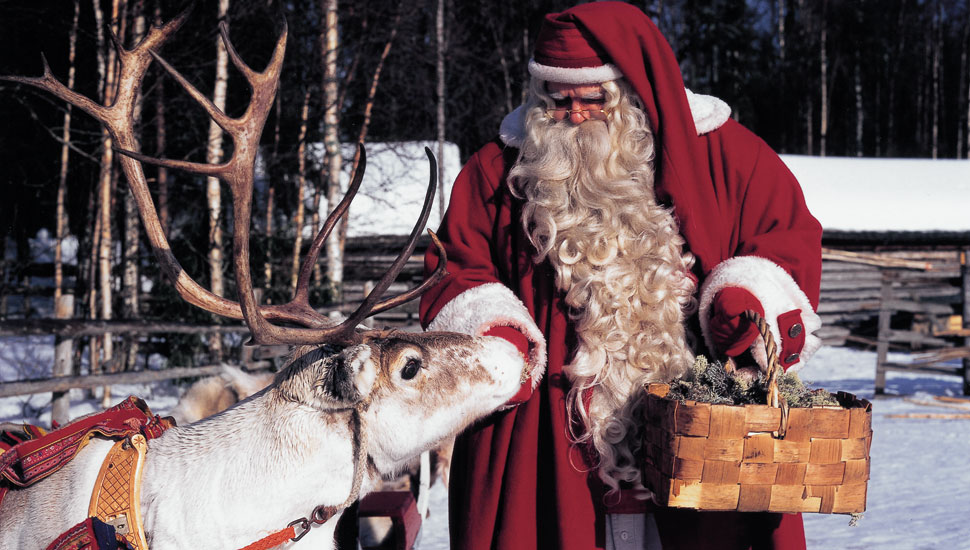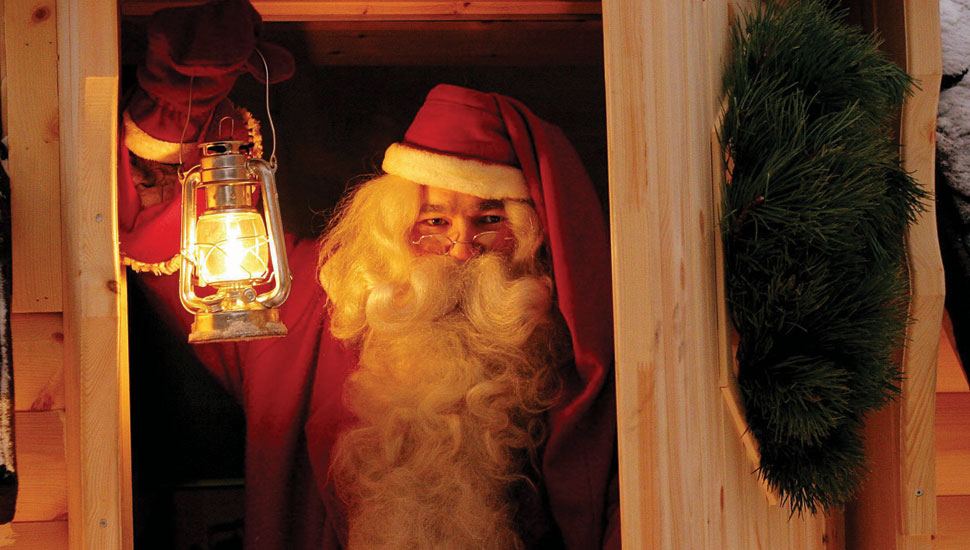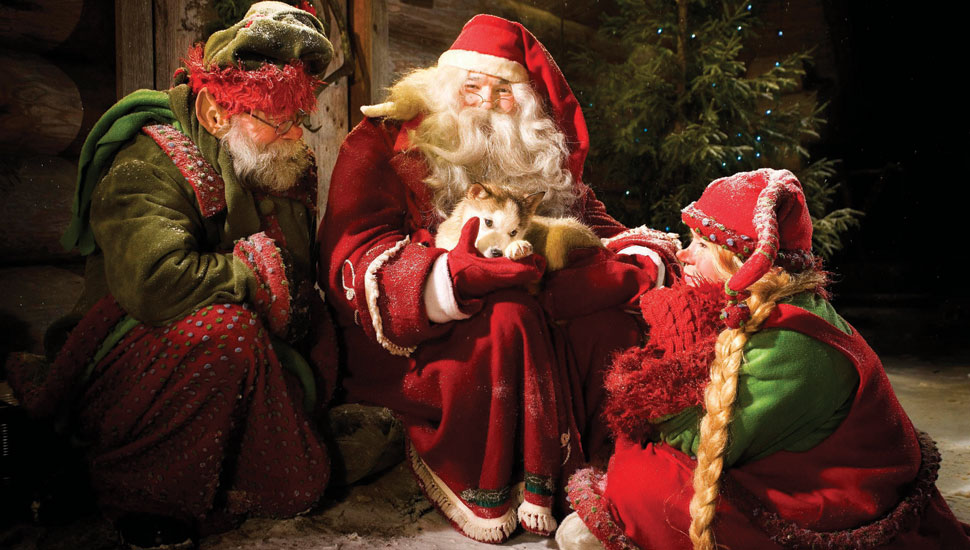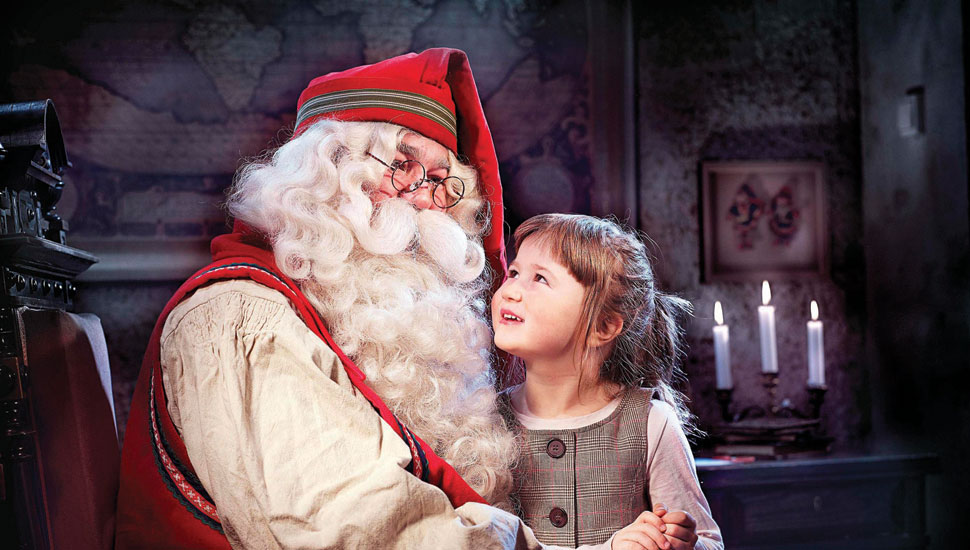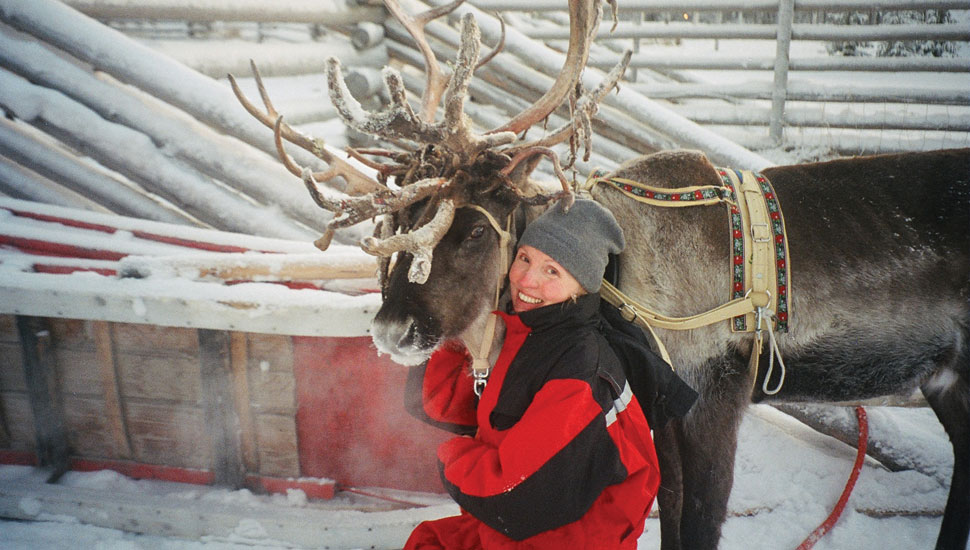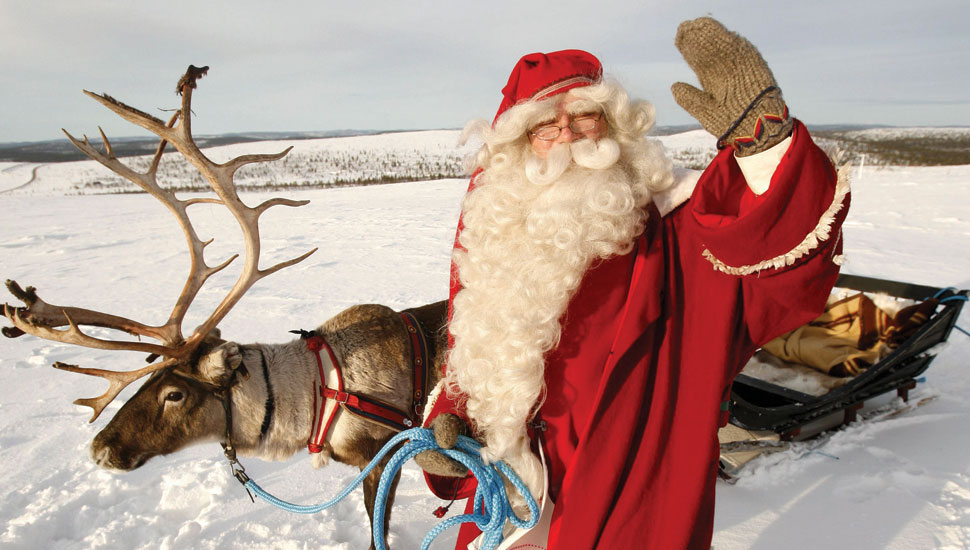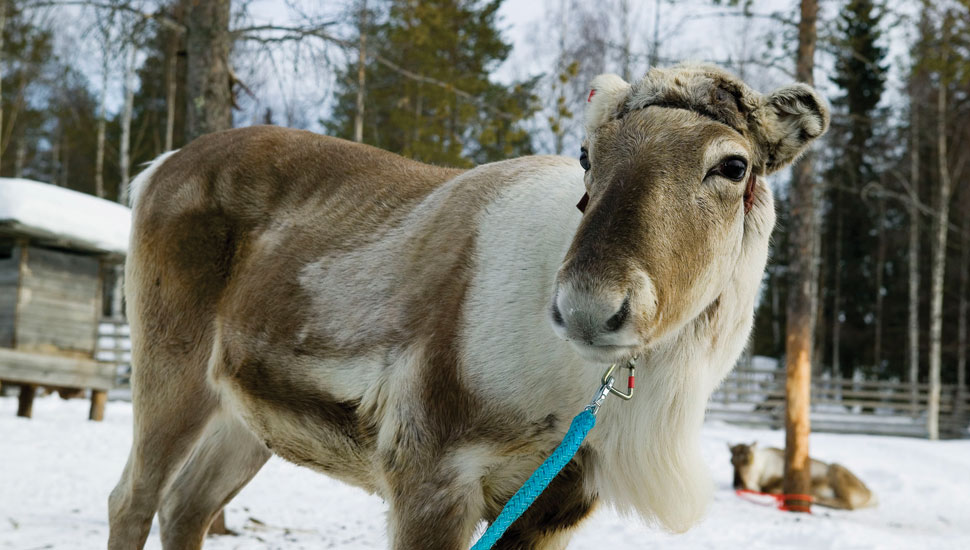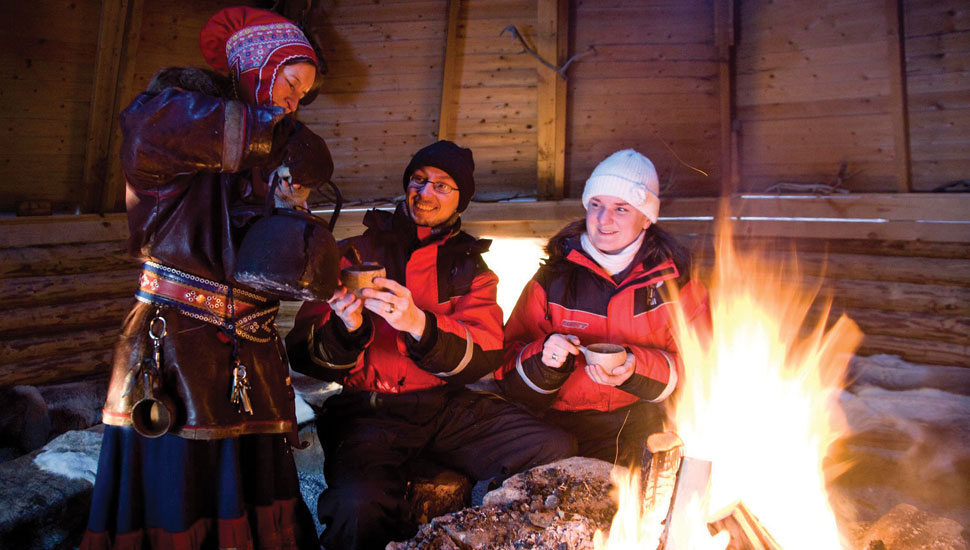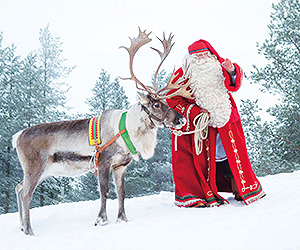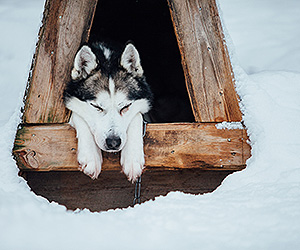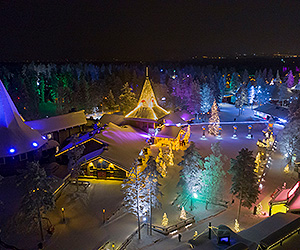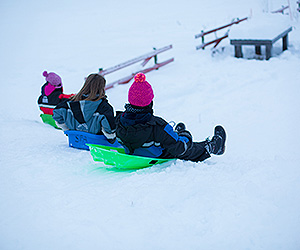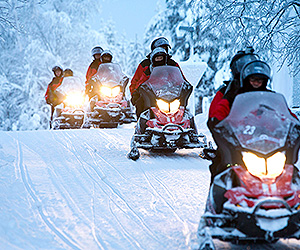 Flight details
Depart Dates 2023

Depart Dublin 08:00 arrive Rovaniemi 13:35
Return Rovaniemi 14:25 arrive Dublin 16:20

Tue 21st Nov
Thu 23rd Nov
Please Note
Children must be aged between 2 – 12 years of age
Infants under 2 years of age on date of return travel free but will incur a tax and administration fee of €50. Please see advice on travelling to Lapland with infants..
Travel insurance is not included.
Flight times are subject to change.
Prices are subject to change.
***Some depart dates will carry an additional flight supplement, this will be advised at time of enquiry'***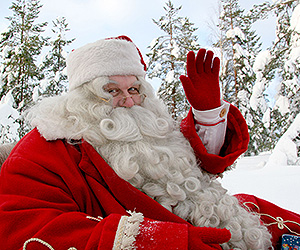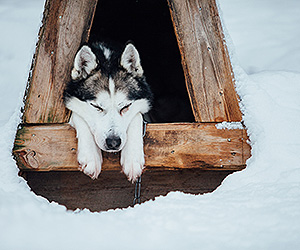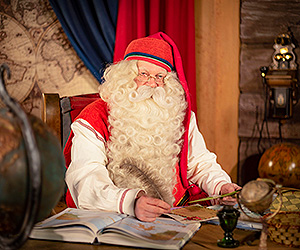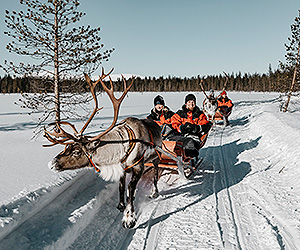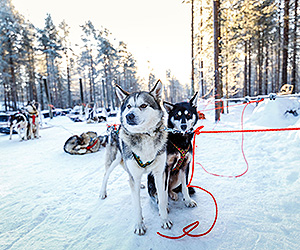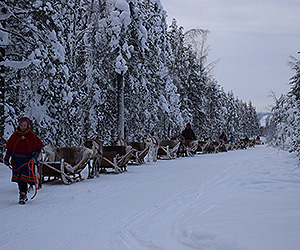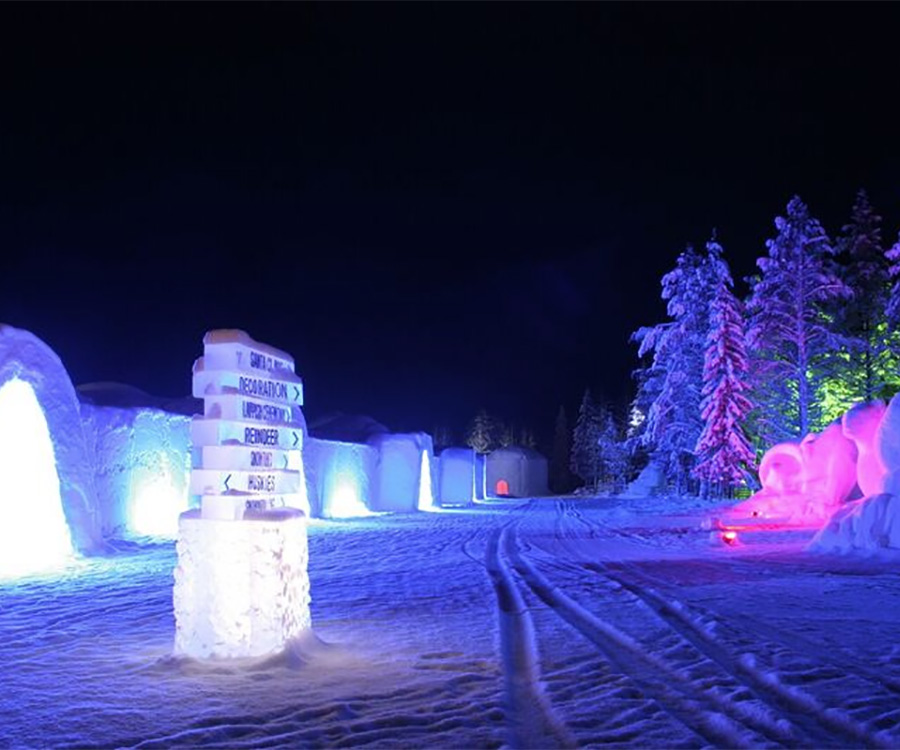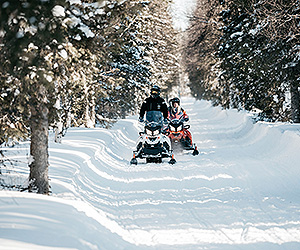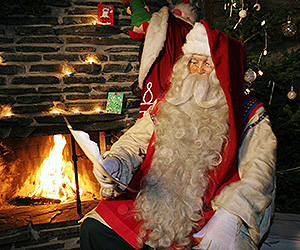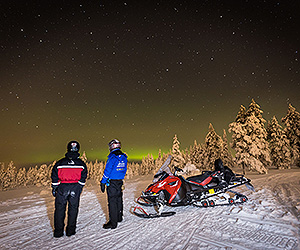 The Saaga hotel is set in one of the most picturesque areas in Lapland, surrounded by mountain scenery, frozen lakes and snow-covered forests it is difficult not to fall in love with this resort.
With an indoor swimming pool and excellent spa facilities, the whole family can enjoy some free time too.
The Ski Lift (Gondola) located beside the hotel can give you the chance to go high into the hills of Yllas and take in the stunning views that surround the Saaga hotel.
After a day of snow fun with family & friends you can relax in the cosy lobby by the open fire with a hot chocolate or snack from the hotels bar.
You are also in an ideal location to witness the magical northern lights if they make an appearance.
Rooms
Rooms all feature modern amenities while maintaining a traditional Nordic-style wood finish and offer you beautiful views of the wintery landscape and wonderful sunsets from the distant horizon.
All rooms feature Wi-Fi, TV, Bathroom, hairdryer, dryer closet and some have a balcony or terrace.
Standard rooms sleep up to 4 people with twin beds and a double sofa bed for 3rd person.
Superior rooms sleep up to 4 people with a double sofa bed and twin beds, these are located on the top floor and have a balcony.
Studio apartments sleep up to 3 adults or 2 adults + 2 children with Twin beds and 1 bed in an alcove, the 4th bed is a sofa bed These also include a sauna and full kitchen facilities.
One bedroom superior apartments sleep up to 4 with twin beds in the bedroom and double sofa in the lounge, these also include a sauna and full kitchen facilities.
Two Bedroom Superior apartments sleep up to 6 with 2 separate bedrooms offering twin beds and a double sofa bed in the lounge, these also include a sauna and full kitchen facilities.
Our apartments are located next door to the main building and have a fixed indoor connection to the hotel.
Location
Located in the heart of Yllasjarvi ski centre with direct access to ski slopes, tobogganing and snowboarding trails. 4km from the centre of Yllas, the local bus stops close by. Approx. 30 mins from Kittila airport
Hotel facilities
Spa facilities – Indoor swimming Pool and children's pool – Cave Jacuzzi – Steam Room – Gym – Fireplace Bar
Standard Twin Rooms (Max 3/2+1)
| Adults From | Children From |
| --- | --- |
| 1 ADULT - €1559 | 1 CHILD - €1199 |
| 2 ADULT - €1399 | 2 CHILD - €1199 |
| 3 ADULT - €1369 | |
Superior Twin (Max 3/2+1)
| Adults From | Children From |
| --- | --- |
| 1 ADULT - €1589 | 1 CHILD - €1199 |
| 2 ADULT - €1419 | 2 CHILD - €1199 |
| 3 ADULT - €1379 | |
2 Bedroom Apartment (4+2/5)
| Adults From | Children From |
| --- | --- |
| 1 ADULT - €1849 | 1 CHILD - €1199 |
| 2 ADULT - €1549 | 2 CHILD - €1199 |
| 3 ADULT - €1469 | 3 CHILD - €1199 |
| 4 ADULT - €1429 | 4 CHILD - €1199 |
| 5 ADULT - €1399 | |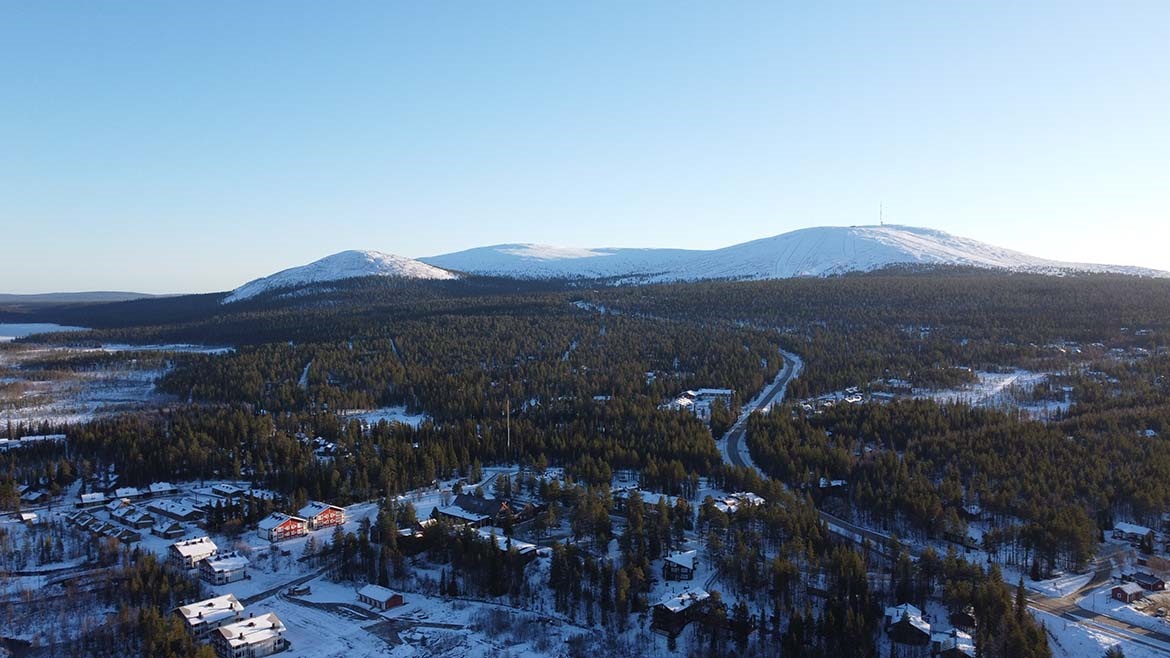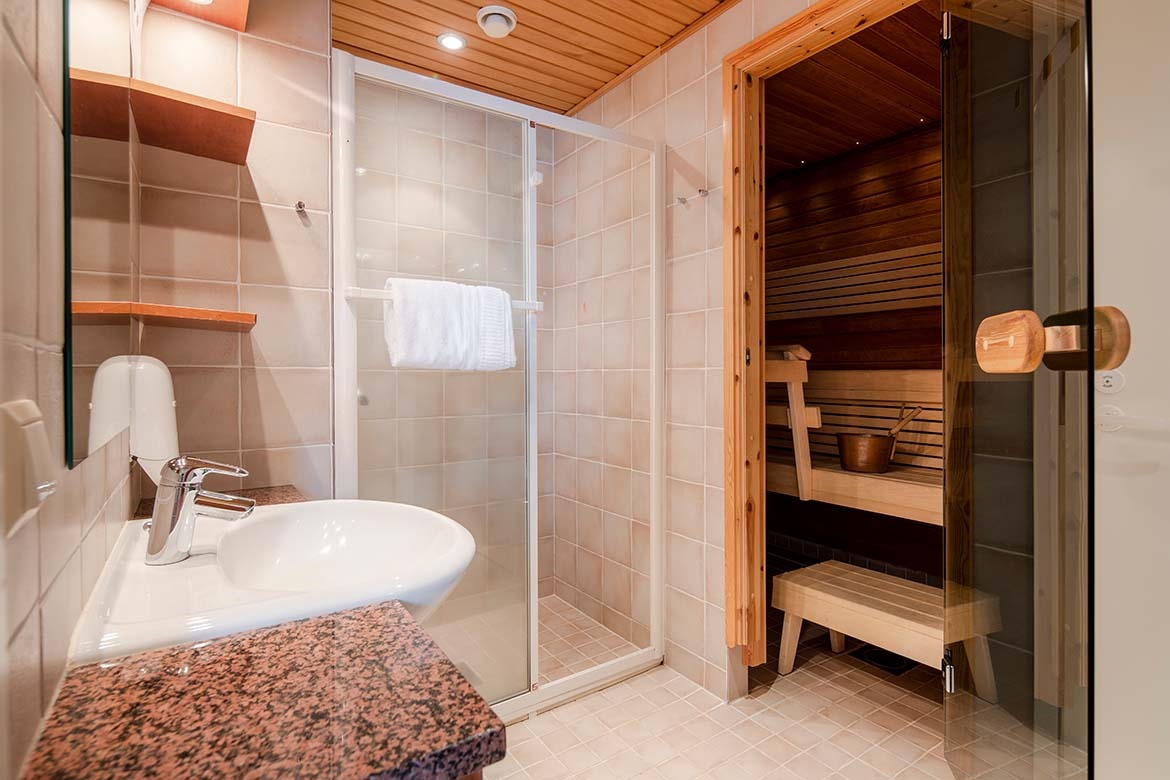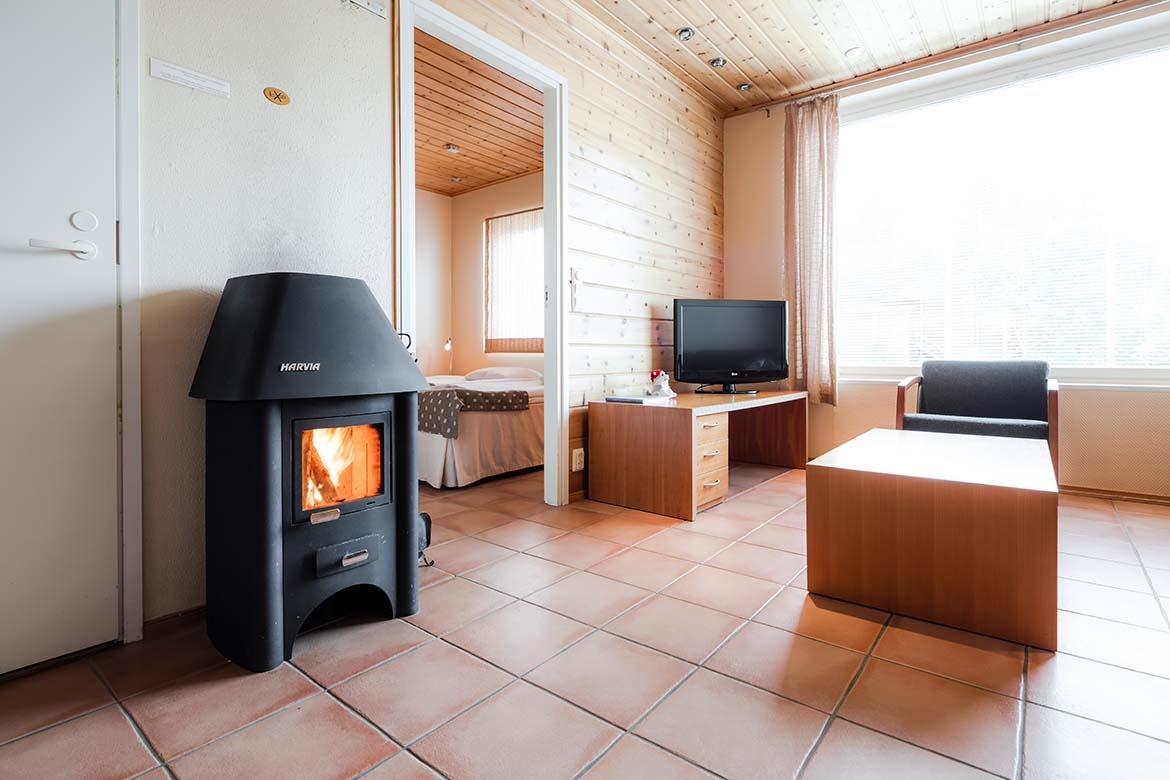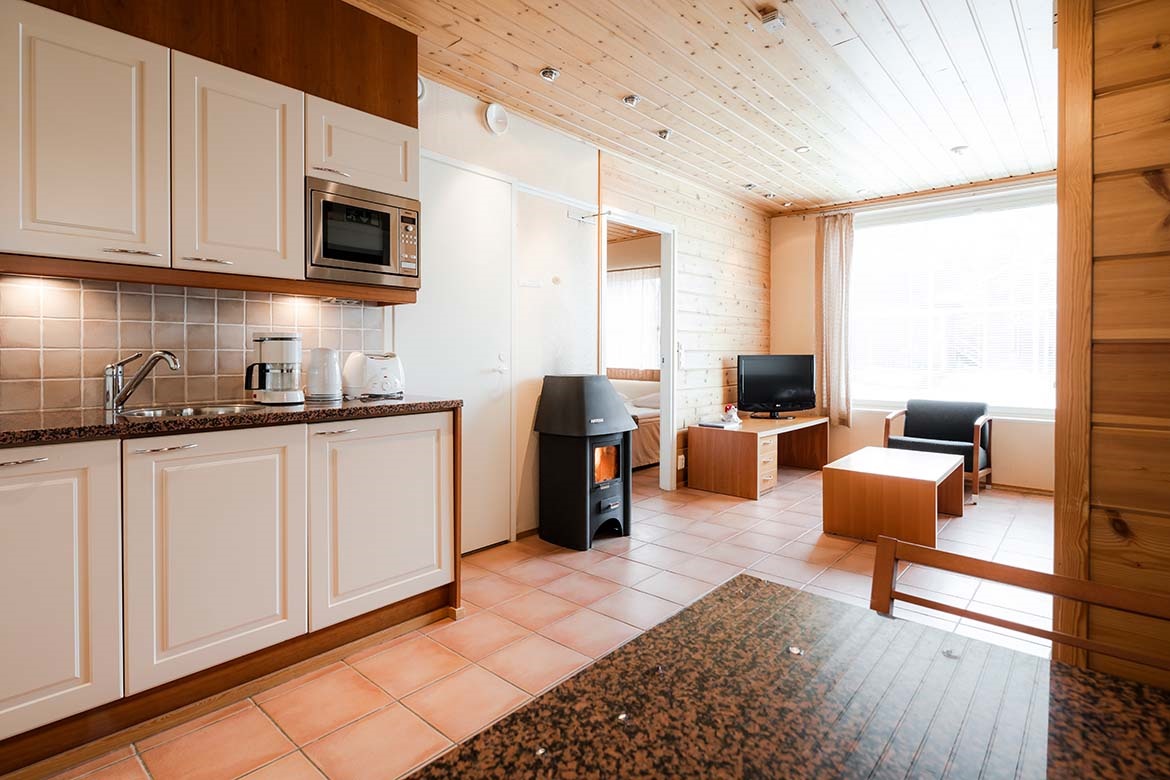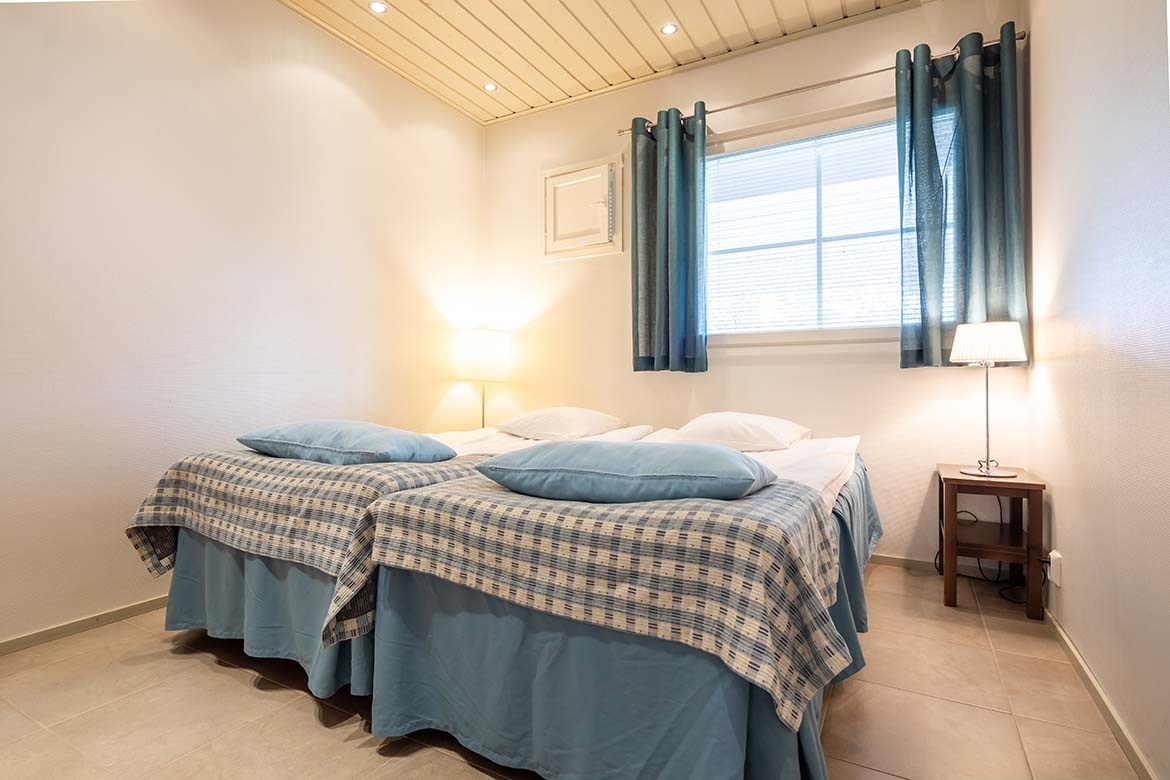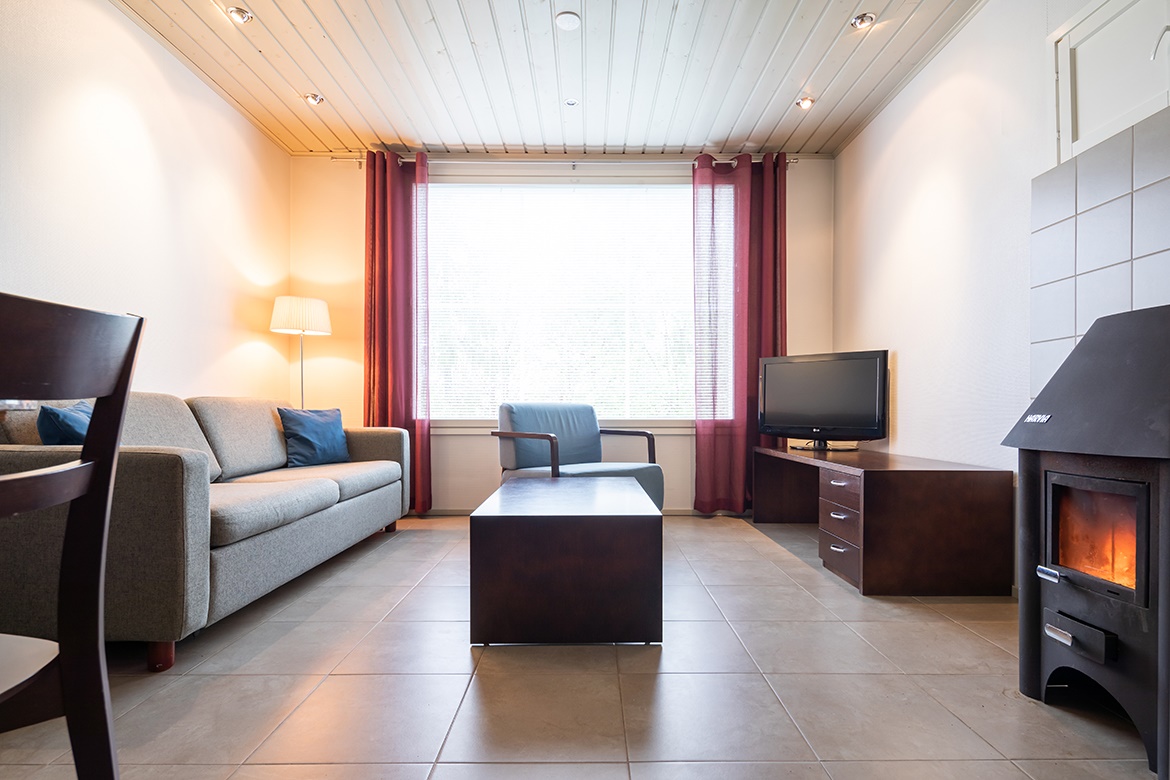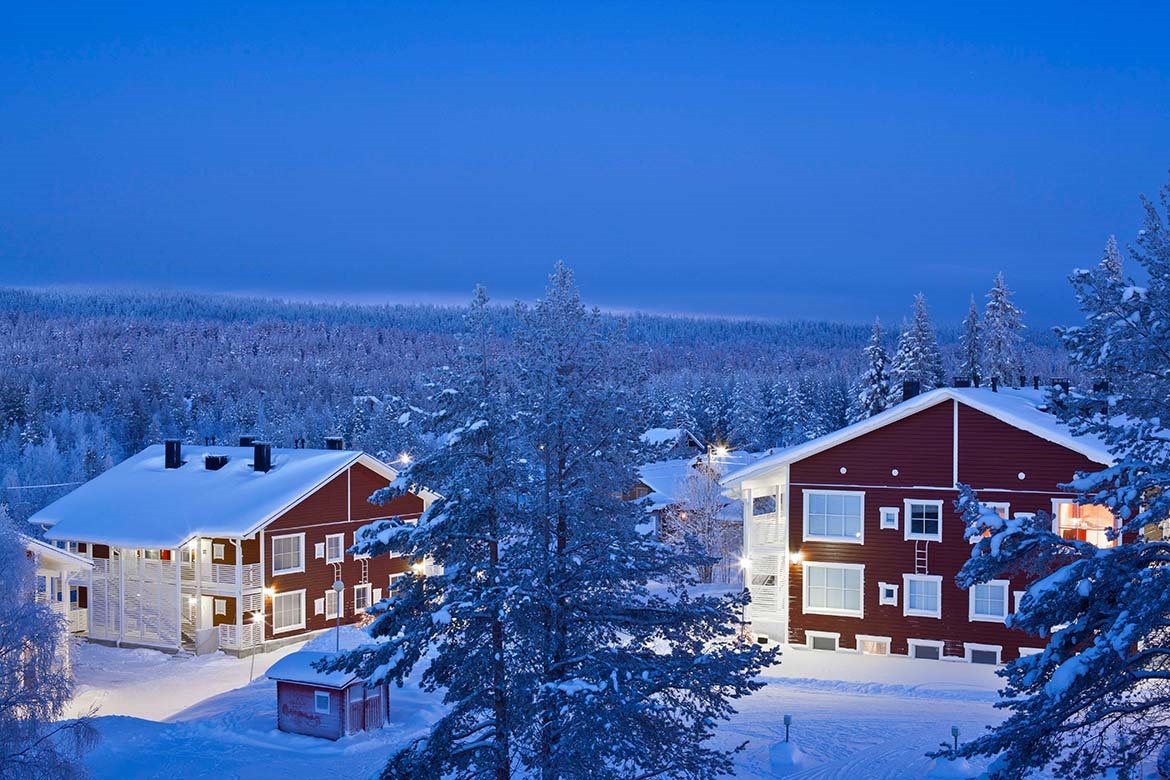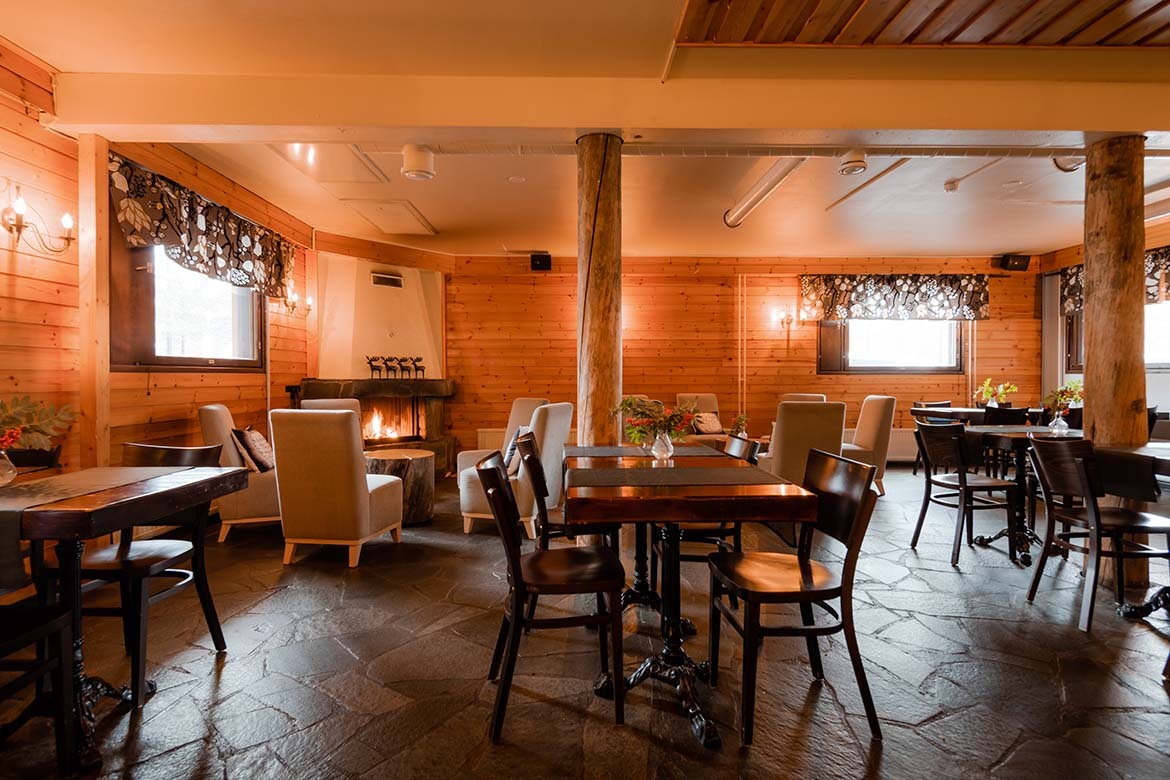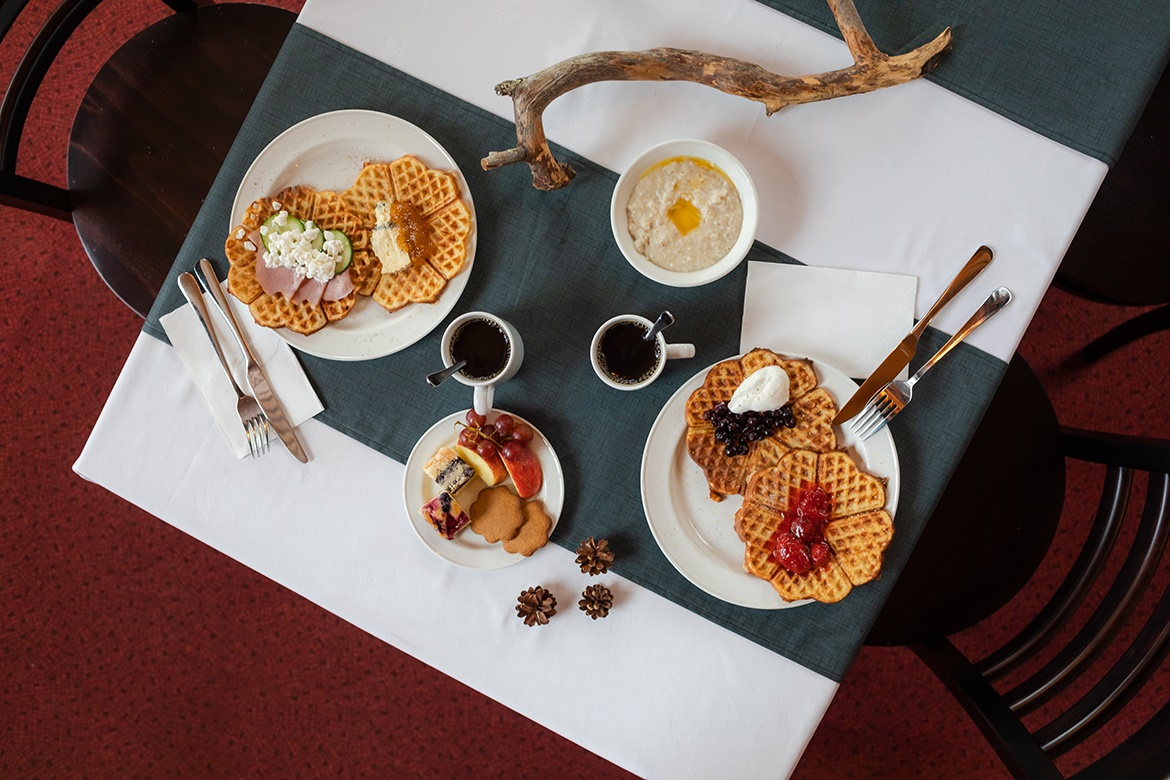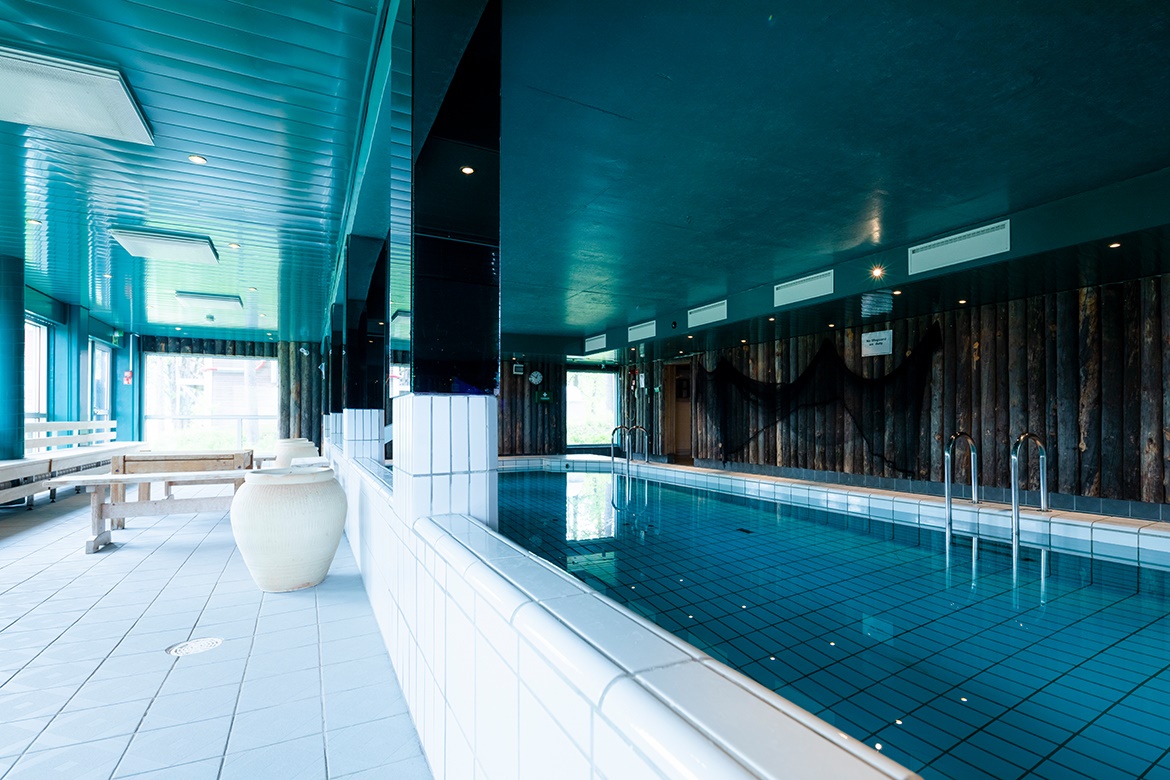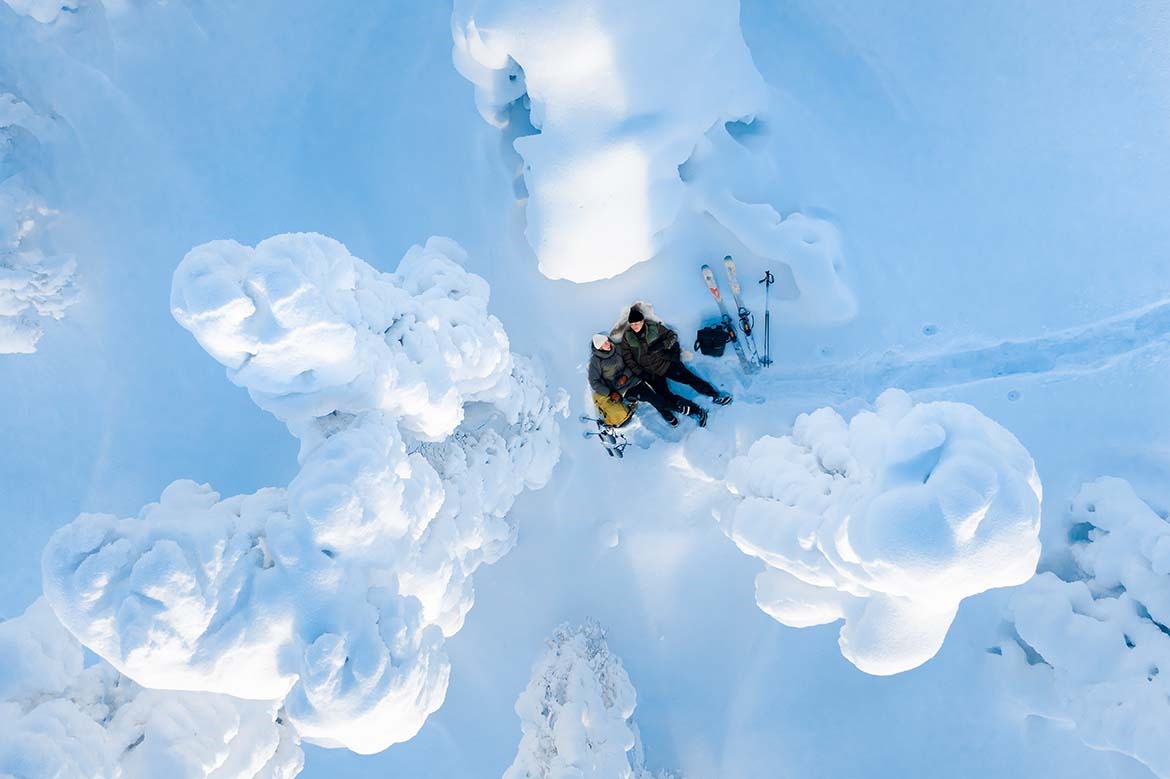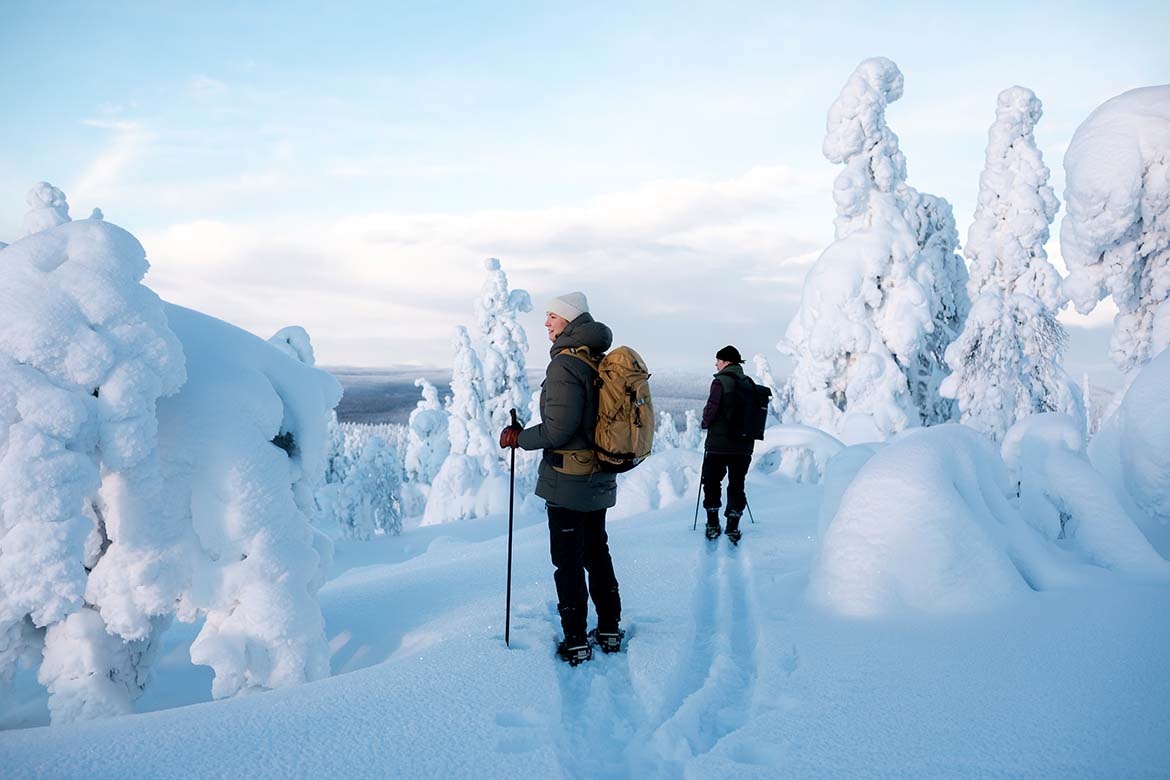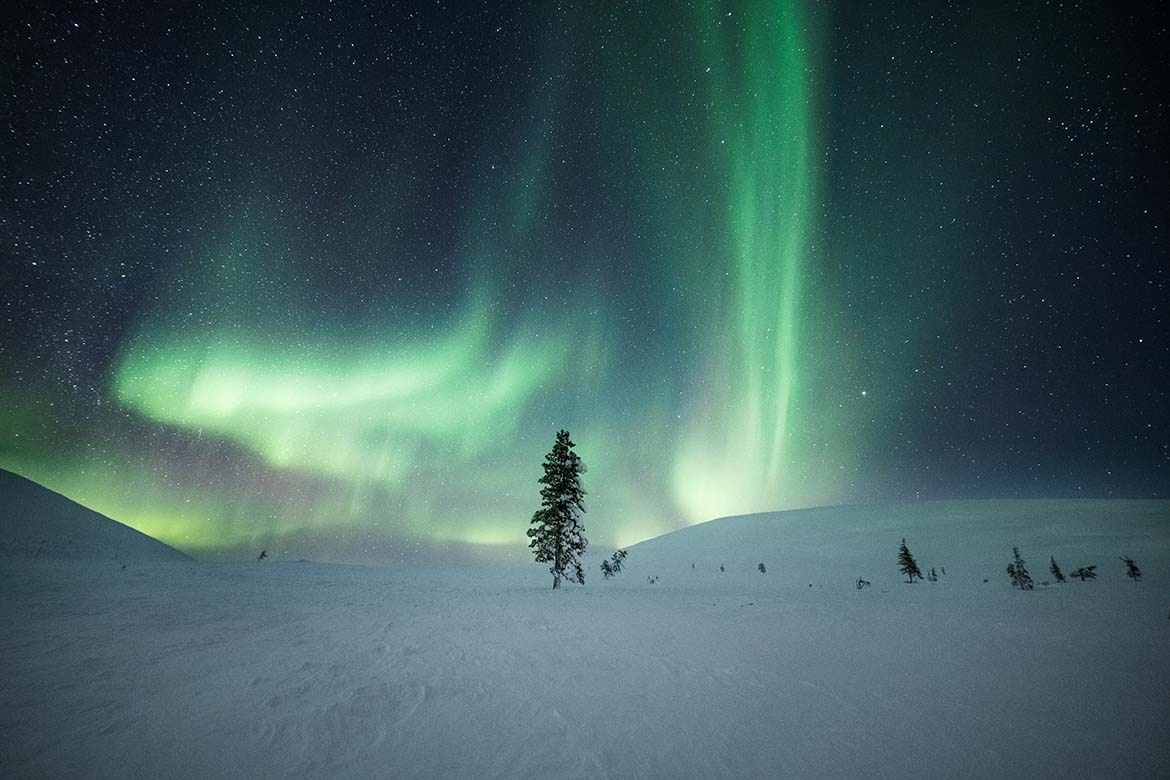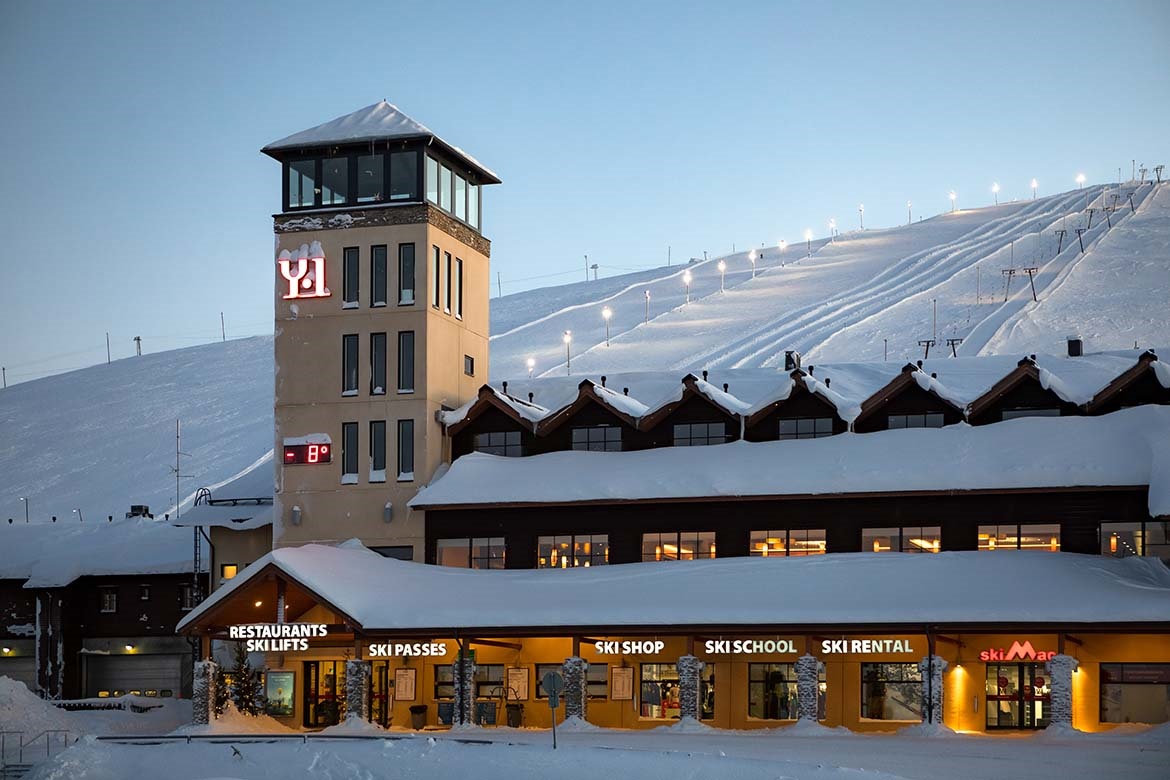 The hotel is known for its church-like design, which continues throughout the main building. Enjoy spectacular views of snow covered fields and hills dotted with pine trees. These high class holiday apartments make the hotel the most diverse in Yllas. Lapland Hotel Akashotelli is the ideal destination in the authentic laplander's village atmosphere of Akaslompolo. Explore your Arctic surroundings or unwind in the hotel where you can have a float about in the pool or enjoy a massage.
Location
Located in the Lappish Village of Akaslompolo, Lapland Hotel Akashotelli is surrounded by mountains providing breathtaking scenery. The village is centred on a large lake and is better known as Yllas, the ski resort name.
Accommodation
Hotel rooms are located in the main building of the hotel and the holiday apartments are located in the hotel yard. All apartments feature satellite TV, well-equipped kitchen/dining room combined with living room, bathroom with shower, hair dryer, private sauna, clothes drying cupboard, wifi*. One bedroom apartments hold up to 4 people, with twin bedroom and a double sofa bed. The 2 bedroom apartments hold 6 people, both bedrooms have twin beds and a double sofa bed. The 2 bedrooms apartment with Alcove sleep up to 8 persons, with twin bedrooms, an alcove with twin beds and a double sofa bed in the living room.
Akashotelli ALP 1-Bedroom Apartment (42 sqm)
| Adults From | Children From |
| --- | --- |
| 1 ADULT - €1599 | 1 CHILD - €1199 |
| 2 ADULT - €1419 | 2 CHILD - €1199 |
| 3 ADULT - €1379 | |
Akastar Apartment with Alcove (38 sqm)
| Adults From | Children From |
| --- | --- |
| 1 ADULT - €1599 | 1 CHILD - €1199 |
| 2 ADULT - €1419 | 2 CHILD - €1199 |
| 3 ADULT - €1379 | |
Akastar 1-Bedroom with Alcove (42 sqm)
| Adults From | Children From |
| --- | --- |
| 1 ADULT - €1649 | 1 CHILD - €1199 |
| 2 ADULT - €1439 | 2 CHILD - €1199 |
| 3 ADULT - €1399 | 3 CHILD - €1199 |
| 4 ADULT - €1379 | |
ALP 2-Bedroom Apartment (56 sqm)
| Adults From | Children From |
| --- | --- |
| 1 ADULT - €1699 | 1 CHILD - €1199 |
| 2 ADULT - €1459 | 2 CHILD - €1199 |
| 3 ADULT - €1399 | 2 CHILD - €1199 |
| 3 ADULT - €1389 | |
Book Now for 2023 to secure your place